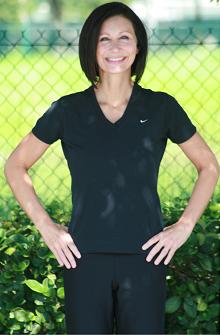 "I have taken back control of my life"
After years of inconsistent dieting and exercise, the weight crept on slowly. Before long, I came to the realization that I was unfit, exhausted on a daily basis, and did not seem to have the ability to control my diet. As a result, my self-esteem had diminished and an obvious state of depression was in place. The depression and lack of self-esteem caused me to avoid friends and social functions, in addition, the foods I craved and ate were purely comfort foods. I felt as though I was losing control of my life. My concerns were legitimate due to the fact that I have two sisters who lost the battle with their weight. Both sisters underwent surgery due to obesity, gastric bypass and lap banding. I was terrified that I would be next. In fact, my husband and I had a few conversations regarding cosmetic surgery. In my mind, surgery would be the quick fix I needed to make me feel better about myself and a remedy to my lack of exercise and horrible eating habits.
At one of the lowest points in my depression, I noticed an article in the Osprey Observer. The article showcased a woman, about my age, who had changed her life with the help of the personal trainers at RobZFitness. As I read the article, I distinctly remember reading that a majority of Rob's clients were women of my age. Afterwards, I walked straight to my computer and found Rob's website and read about the trainers and the many wonderful success stories. I felt there might be a glimmer of hope for me too.
The next day, I contacted Rob for an initial consultation. My reservation about finding out the devastating news about the state of my body was relinquished when I met Rob. He immediately made me feel comfortable and continually impressed upon me that my goals were achievable. After speaking with my husband, I began my incredible journey with one of Rob's most caring and knowledgeable trainers.
As a middle-aged woman, my road began at the bottom of the hill. My level of body fat was 30% and in better shape than only 32% of women my age. I was astonished by the fact that 40 pounds of my weight was fat. After rigorous workouts and following a supportive eating plan, I have lost 17 pounds and 14.43 total inches. Currently, my level of body fat is 17.8% and now I am in better shape than 92% of women my age. I still cannot believe that I met and surpassed the goals set at the beginning of my plan.
Even though my time has ended, I feel that I have taken back control of my life and learned how to successfully continue my journey. I thoroughly enjoyed my time at RobZFitness and will truly miss their passion of assisting people like me with meeting life-changing goals.
Vickie Wucher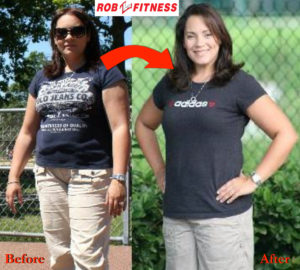 "I Lost 25 Pounds, Dress Size Went From 14 – 8"
I've never been what you would call a "health nut", but I always managed to maintain my weight. Then I had children….then I started working full time, and like allot of people, the first thing that started to slip away was attention to myself. Although I didn't notice it right away, it took a few years before one day I woke up and looked in the mirror and realized how far I had really sunk. The feeling reeked havoc on my self confidence. For a while I ignored it and thought that naturally I would get back to feeling good again. Then I tried with limited effort to diet, with small or sometimes no results except for more discouragement. I wasn't sleeping well, I was winded when playing with my kids and had given into self sabotage with the mental attitude of "well I'm already fat I might as well eat what I want". By the time I finally realized that the many half hearted attempts I made were doing more damage than good I had gained 50 pounds. The light bulb went on; it was time to start paying serious attention to myself again.
The first time I learned about RobZFitness was in the Osprey Observer; I had read a testimonial and was impressed and inspired by the story. Although impressive, for me, it was not enough to light the fire. Then a month later I saw one of my neighbors in passing and noticed how toned and slim she was looking and asked her what she had been up to, she mentioned she had been working out at RobZFitness for the last 3 months. So, that night I went online and looked them up. I read the trainers profiles and saw their photos and was immediately intimidated. I felt embarrassed that I had let myself slip away so much and was shameful of thought of having to bring that fact to light in front of someone who has made their life's work health and fitness. Then I bumped into yet another neighbor who had mentioned she was also going there and at last I thought "this must be a sign". It's time to ask someone to help me with my goal.
The next day I called and Rob answered the phone he was friendly and eager to meet with me. I made an appointment for the very next week for a consultation. He made me feel at home and comfortable in my own skin. The results are showing and although I am only half way to my weight loss goal, I have gone down 25 pounds, from a size 14 to an 8! I am now in the habit of fitting an hour of fitness into my day 6 days a week and I am confident I will maintain my routine, get back to my goal and continue to enjoy being healthy, making better meal choices each day, sleeping better and feeling self confident. I started out a "Hot Mess" now I feel like a "Hot Mamma"!
Michele D'Alessio
"I Feel Great"
In middle of the 2007 golf season, I realized that, at the age of 58, I no longer had the strength, flexibility or endurance to execute a correct golf swing for 18 holes/five hours.  Therefore, when the season ended in late October, I enrolled in the three-times per week for three months program at RobZFitness, working with Taylor.
At the conclusion of the three months, I played in the first event of the 2008 Golf Channel Tour season.  I shot a 75 and won my flight by 3 strokes.  The last time that I shot a 75 was in 1994.  I gained back all the distance that I had lost over the previous four or five seasons and was able to execute my swing without any strain.
I have lost 18 pounds of fat and gained ten pounds of muscle and lost over 9% body fat.  I feel great and am not having the physical problems that had plagued me for the past few years.
Thanks Rob and thanks Taylor!
"Buzz" Van Dyke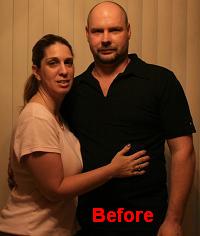 "Tired Of Having No Energy"
Just like a lot of couples that after being married we never were concerned by our weight and health. We were tired of having no energy and clothes that were fitting tighter and tighter. My low back pain and Larry's high blood pressure were a couple of deciding factors that we had actively do something now before it was too late.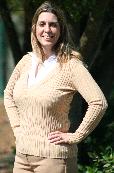 We first met Rob for our initial consultation and it was an eye opener. My weight was 167 lbs. with 30.9% body fat and Larry's weight was 217 lbs. with 29.3%. Rob was incredibly helpful in explaining our present condition and designing our training regimen and eating healthier to put us on a new path of a healthier lifestyle. Rob assigned us to our trainer Taylor Green from the beginning. If it wasn't for Rob's help and training with Taylor, we would not have succeeded the way we did. Taylor and his perseverance in making sure we kept to the exercise plan and doing it correctly is how we knew we were in good hands. Taylor and Rob answered any questions we had, whether it was about low back pain, fatigue, and they made sure that what we ate was right or wrong.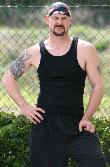 After three months at RobZFitness we have both had a significant weight loss and we feel so much better having an active and healthy lifestyle. My weight is now down to 146 lbs and at 21% body fat. and Larry's weight is now 178 lbs and 14% body fat. With the knowledge and skill Taylor possesses he also provided us a training regime that we can continue to do on our own 2-3 times a week.
Thank you from the bottom of our healthy hearts for starting us on a journey to a long and healthy lifestyle together.
Tara and Larry Radtke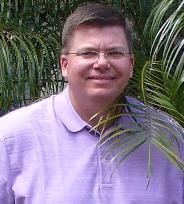 "Physical fitness was at the bottom on my list of priorities"
As a husband and father of three children I have to say physical fitness was at the bottom on my list of priorities. I believe the commercial says, "Life Happens." Between work, travel, family activities and so on, I couldn't find the time to exercise. As I approached "40" I began to think how much longer I could maintain my current lifestyle and still be healthy enough to enjoy my children. That changed in May of 2007 when I decided to visit Rob Z Fitness. I had read many of the testimonials in The Osprey Observer and have to say I was a bit skeptical going into this. I just couldn't believe all these people were losing 20, 30, 40 pounds or more. Rob and Davie were very courteous and professional during my initial consultation and I immediately felt relaxed and comfortable. What excited me the most was Rob's enthusiasm and confidence with regards to my potential weight loss. He said it would be hard work but if I followed his plan losing 50 pounds would easily be attainable.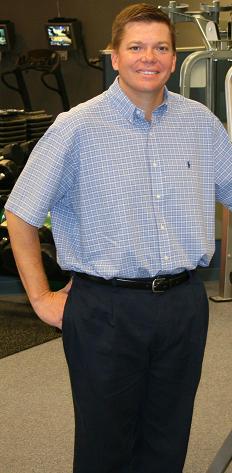 As I mentioned before, exercise and physical fitness has never been a priority in my life. Rob, Davie and Taylor treated me like gold and made it enjoyable to do something that quite frankly I never enjoyed doing. All of a sudden I didn't mind getting up before work to go to the gym or going for a run at night after the kids were asleep instead of checking email or watching television. When your priorities change finding one hour a day to improve your health is not that difficult of a task.
Following Rob's suggested eating and exercise plan I saw immediate results. I weighed in at 273 lbs on my first visit, now I weigh 213 lbs (60 lbs. fat loss). I lost over 35 pounds in the first 3 months and now after 6 months I have lost 60 pounds. I lost 6 inches around my chest, 8 inches each around my waist and hips. I have more energy than ever. I am stronger physically and mentally. The aches and pains that I associated with getting older are gone. And I feel great knowing I'm setting a good example for my children.
If you're reading this and you have any doubts, like I did, I encourage you to give Rob a call. I've learned there is no quick fix to weight loss; you have to change your lifestyle. Proper nutrition and exercise are the keys, it's that simple.
Joe Tumlin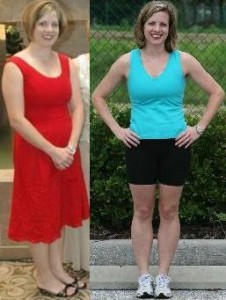 "I was tired of struggling on my own"
I came to RobZFitness because I was tired of struggling on my own to get my body back to what it was before children. I was tired of my clothes not fitting and having no energy. I went for my initial consultation with Rob and found out not only was I overweight, at 33.8% body fat, but I also had high blood pressure. I was in better shape than 7% of females my age. I knew I had to do something. I decided to make an investment in my health and join. I was very impressed with Rob's knowledge and philosophies on nutrition, exercise, and weight loss. I knew he could give me the tools I needed to learn how to live a healthy lifestyle. I believed in Rob, but most importantly, I believed in myself.
Maybe it was because I wanted to get the most out of my investment, but I took this new venture very seriously. I tried to follow everything that Rob and the other trainers said as closely as possible. It was so nice to have the personalized attention. Any question I could think of they were there with an answer. The first two weeks were tough because I was completely changing how I ate. No more diet sodas, no more finishing off my children's snacks. I was amazed at how quickly I felt so much better. I no longer craved sweets or carbohydrates. I have been on many diets before, but this was the first one that I can say that I don't feel hungry or deprived, honest!
After just one month, which included a week at Disney, I might add, I had lost a phenomenal 9.9% body fat! I knew I was onto something. The following two months I continued to work hard and stick very closely to the eating plan. At the end of 3 months my total body fat loss was 17.4%. I can now proudly say that I am in better shape than 86% of females my age. In three months I have gone from a size 12 to a size 4. My blood pressure is now well within normal range. My investment has paid off better than I could have ever imagined.
Thank you Rob, and all the trainers at RobZFitness, you have changed my life.
Beth Shaub

"I've Always Considered Myself to Be Very Athletic"
Having competed in sports from softball, tennis and speedskating to a career in being a stuntwoman. I never had a problem motivating myself to work out and stay in shape, I always thought working out was fun and used it as an outlet to decompress after a long day. Then enter new baby, new job, new house (same husband), new stress, no time, no sleep….and hey an extra 20 lbs that liked hanging out with me. I've yo yo'd the 20 lbs during the last 3 years on and off (mostly on), basically by not eating and not exercising…not smart. I then saw an add for RobZFitness, a testimonial actually, that motivated me to pick up the phone and make an appointment. 
I was impressed with my initial meeting with Rob, although I've always been a bit skeptical of personal trainers as I've just never needed one, I decided to give it a shot, afterall what did I have to lose, besides my good friend, 20lbs? Enter trainer, Taylor Green, asking me my goals and he doesn't flinch as I rattle off…lose fat, gain muscle, I want to be defined and I want to improve my endurance and I want to lift my behind back up where it used to be. I want to feel comfortable in my own skin again and feel good when I wear shorts! He said, "I can do that."   He tells me, "You do your part, and I'll do mine."   "Um…ok," I said, and with that we were off to the races. Oh, and did I mention I decided to hire a trainer right before Thanksgiving? This should be good, I thought.
Thanks to Taylor Green for giving me the gift of health and fitness.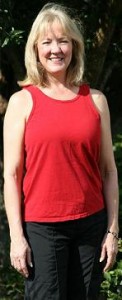 "I needed motivation and a plan to eat better and exercise consistently"
I was very active growing up, so I went to college and became a physical education teacher. Being physically fit has always been important to me and until I turned 40, it was easy. I ate whatever I wanted but was active enough to burn the extra calories. I developed some bad habits – the main one was drinking sweet tea all day long.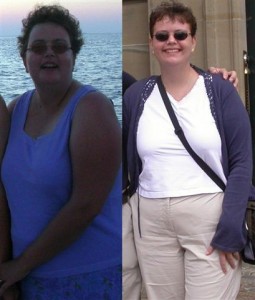 "I have Lupus"
"Because of the disease and the medication; I have gained a lot of weight over the past few years. I was tired of feeling sick and tired…. I saw one of Rob's testimonials in the paper last year and decided to give him a call, for me – gym's did not work, sometimes getting out of bed is difficult, let alone the fact of driving to the gym and being left alone with all those machines, half the time not knowing what to do or if you are doing it right. I am doing a lot of walking but needed to increase my bone density which is declining."
"Rob comes over once a week for me, rain or shine, Gets me going whether I want it or not. I like the fact that on days when I ache, or I feel exhausted, he is willing to adapt, helps me, encourages me and on the good days, boy, he really gets me going, challenges me to do the best that I can. I feel more confident about myself, my clothes fit better than ever, have more energy but the most important thing for me is I feel stronger and that's what gets me going every Tuesday morning when he shows up whether want it or not." For more information about Rob's programs go to www.RobZFitness.com or call him at (813) 571-3700.
Christine Lacasse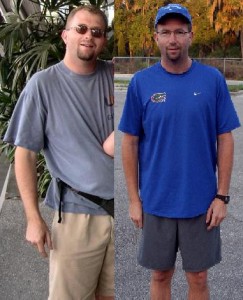 "I did not think I was out of shape"
"I exercised regularly, alternating cardiovascular workouts with modest strength training. I had completed the Breast Cancer 3-Day 60 mile walk last year without any difficulty. I thought I was doing well for age 37. Unfortunately, I was wrong…"
"In my first meeting with Rob, I learned I was not in great (or even good) shape. I also learned that I had a fairly high body fat content (26.2%). I knew I needed to change my diet because of a family history of cardiovascular disease but I never followed through with eating better. I was always saying I'll change next year. Rob's program changed all of that. I'm getting in better shape and feeling healthier."
"I have worked out with Rob for 3 months now and have seen tremendous results. I have lost almost 20 pounds and over 10 percent of my body fat (26.2% to 16.1%). I have lost over 2 inches in my hips and almost 2 inches around my waist. I've had to buy new suits and new casual clothes because of my weight loss. More importantly, my cardiovascular fitness is better and I am getting much stronger. I no longer only work out when it's convenient. Instead, working out has become a priority because it makes me feel better."
"Rob's proper eating plan is easy to follow and I don't "fall off the wagon" because of the flexibility of the program. My eating habits are now much better and because of the flexibility of the plan, I don't feel as if I'm deprived of the foods I want."
"I want to see my three young children grow old. I want to play sports with them and remain active. Training with Rob and following his plan motivates me to do just that. I recommend Rob to anyone who is trying to get in better shape. In fact, my wife is training with Rob and is seeing results that are just as good, if not better."
Bob F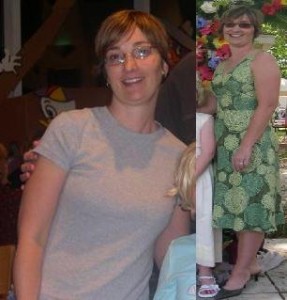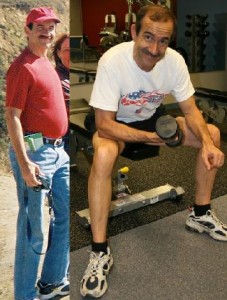 "Rob changed my life"
"Life changes daily, we notice some of them but most things are so small they go mostly unnoticed. So over the past 10 years, the most unnoticed changes totaled up to 18 lbs, high cholesterol, and high blood pressure. There had been the occasional words from a Doctor or two about the need to exercise twice per week, but workout apathy and "I'm eating OK" were among those things that did not change."
'Until I met Rob."
"It almost happened by accident, a family member made the decision to change and in my effort to support his decision, I joined Tom for a 50 minute workout twice per week, killing two birds with one stone."
"Then it happened again."
"Just like the mostly unnoticed changes, time past and I've come to look forward to Monday and Thursday evenings as well as the 1-2 other "cardio" workouts per week that have joined together with Rob's help to remove the results of the last 10 years in just over 10 weeks. Now it has been over 6 months and I'm learning to maintain my new body."
"Rob changed my life, he can change yours. Join Us!"
For more information about Zukoski or RobZFitness, call Rob at 571-3700 or visit www.RobZFitness.com.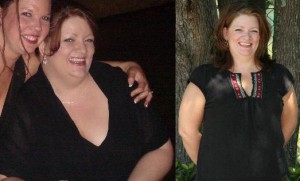 "People are so amazed with my results"
I have always struggled with my weight throughout my whole life. As an adult I experienced periods of mild depression. Over the years my weight spiraled out of control before I knew it. I realized that it was time to change my lifestyle for the better. I was a size 20/22 and had decided that enough was enough. For Christmas this past year, my family gave me a gift certificate to Rob Z Fitness.
I was more than a little nervous and intimidated about going to a Gym and discussing my weight with a stranger and not to mention where I should start. I just had to put those thoughts behind me and focus on what my trainers, Davie Ferraro and Rob Zulkoski had to say. Their result oriented process was very organized and easy to follow. Through their dedication, motivation, passion, and not to mention, their sound nutritional program, I have taken back control of my life. I am now more active than I have ever been and I can also say that I no longer experience any more depression.
People are so amazed with my results; they ask me if I have had surgery or a facelift. Just a few weeks ago, my hair dresser that I have been seeing for years was waiting on me and she did not even realize that it was me sitting there waiting. They can't believe the results I have seen in just 3 months. When I first started with Davie at Rob Z Fitness, I weighed in at 225 pounds, and my body fat was at 41.8%. Exactly 3 months later, I have dropped a total of 39 pounds to 186 pounds, lost over 26 inches, and my body fat has dropped from 41.8% to 29.6%, a total of 12%. My clothes are continuing to get bigger and bigger on me. I have dropped from a size 2XL in pants size to a medium. All you have to do is listen to what Davie says to do and trust me that it will work, because I am living proof.
For more information about Davie or RobZFitness, call 571-3700 or visit www.RobZFitness.com.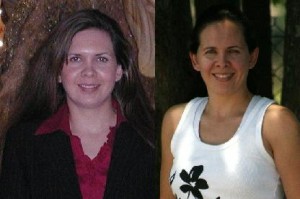 "I'll Do It Tomorrow"
"I've been fit my entire life and within the past 2 years I began to notice the weight and my pant size gradually increase. When I began with RobZFitness back in Jan 2007 I was just moving up to a size 12. My energy levels were depleted and my mood swings were very apparent to everyone around me. I was not sleeping very well and my appetite was out of control with the feeling of hunger all the time. I was trying to exercise daily but with the demands of my days, I was finding myself at the end of the day saying "I'll do it tomorrow". I began to face some physical limitations along with health concerns due to the weight I was putting on and knew it was time for change."
"Some may think that the cost of a personal trainer is too costly, and so did I. By allocating the cost of my health and what I was spending on junk food, groceries, and fast food restaurants (approx. 3-4 times per week) the actual comparison is astounding. Although your spending for training is all up front, your spending for an unhealthy lifestyle including all the added expenses of bigger clothing, Dr. visits, medication, etc. is over a period of time. I believe Personal training wins hands down. I really needed someone who would hold me accountable and get me moving forward with "No Excuses"."
"My trainer, Davie Ferraro, teaches me all the latest and greatest exercises in the gym, he has instilled within me all the healthy eating habits that goes along with my weight training. Their sound nutritional plan is a key to my success and it works; just look at my results. Within 18 sessions I was down 5% of body fat, I went from a size 12 to an 8, and my strength training is up approx. 25%. My energy levels are sustained and I'm just a happier person to be around. I'm eating 3 meals a day and supplementing with 3-4 meals with quality protein shakes that falls within their eating plan. I no longer have that feeling of hunger all the time, I'm losing inches and I'm being held accountable."
"I have to admit that I was nervous about working out in what seemed to be a gentlemen's gym, but now feel part of a family. The atmosphere is professional and the gym is clean. The dedication of the trainers Rob & Davie motivates me to be a better trainee and overall a better person. So if you are looking to lose those unwanted pounds or just firm everything up consider RobZ Fitness, you will only be receiving your "Personal Best Fitness Training". For more information go to www.RobZFitness.com or call 813-571-3700."
A True Believer since Jan '07,
Paula Hutchinson
"All I wanted to do was sleep"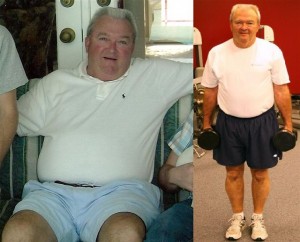 "As I entered the year that is mostly associated with (OLD AGE 60), I was not of good health either mentally or physically. My blood pressure was substantially above acceptable levels and many of my blood measurements were in the unacceptable range. I had been able to dodge the major illnesses but my body was beginning to break down. My knees ached all of the time and my thoughts were that surely I would need a transplant just to remain mobile. My thoughts focused on the advertisement for the (HOVERROUND). God forbid!!!!! At that time I weighed 228 pounds, and all I wanted to do was sleep."
"We attend the church that one of Rob's students attend and had seen the extremely positive results that he had achieved and decided to give Rob a try. I would like to say that the process has been easy and effortless but that would not be true. I have been under Rob's direction for roughly four months and have been very pleased with the results. My lowest weight achieved to this date is 189 pounds and I continue to lose even more. My body fat percentage has dropped from 35.5% to 23.6%.  My blood pressure and blood measurements are now in the normal ranges again and my knees don't hurt at all. My energy level is much better and as I enter my later years I feel ready for whatever is around the corner.  The bonus to all of the work is the formula that has been given to me for fitness and good health for the rest of my life. Rob's system works!!!" For more information about Zulkoski or RobZFitness, call Rob at 571-3700 or visit www.RobZFitness.com.
Ron Sumner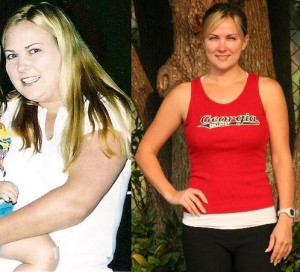 "I never knew exactly what to do "
"After having two kids, one day

I realized I was not happy with how I had let my body go.  This was not who I was.

I began working out on my own, but saw minimal results. 

I never knew exactly what to do or how to do it

. That's when I saw Rob's personal training ad and I thought maybe that's what I needed to get back into shape."
Losing Weight the Zulkoski Way
By Lisa Mook Sang – Osprey Observer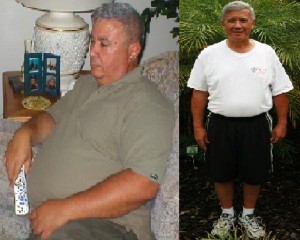 He doesn't call it his trophy belt for nothing.
The belt, which used to fit a size 48-inch waist, now has had to be adjusted to fit 59-year-old Emilio Rivera's 36-inch waist, as the Bloomingdale resident lost 50-pounds following RobZFitness owner Rob Zulkoski's weight-loss program. "It practically wraps wound my body. It's my key, I just look at my belt to get my inspiration," Rivera said. "I've had to punch seven holes in it just so it will fit." Since late February, Rivera has been training regularly with Zulkoski with the goal of losing weight by his son's wedding in July. "I just wanted to look good in the wedding pictures," Rivera said. But he did even better by losing a staggering 50-pounds in just four-and-a-half months. "I feel younger, energized and it's fun because now I can buy normal clothes," Rivera said.
Before starting the weight-loss program Rivera was on a list of medications to treat health problems such as high blood pressure and diabetes. However, after working with Zulkoski, his doctor took him off all of his medications. "Through his exercise and nutrition program my health had improved so much my doctor took me off my medicine and just told me to keep doing what I was doing," Rivera said. Through a strict diet and exercise routine, Rivera went from 240-pounds to 190 in just four-and-a-half months.
"At first it was hard, but now it's natural thing, and I never thought I'd say that, " Rivera said. "It's been an eye opener and now it's become my lifestyle." Zulkoski is no ordinary trainer either. He brings the program to your own home, and uses only free weights to whip you into shape. He also brings a more personal touch to the business. "His program is great, you don't have to do the weight-loss program, but just be fit… he's the man," Rivera said. "He's there for you, it's almost like you have a personal relationship with him." For more information about Zukoski or RobZFitness, call Rob at 571-3700 or visit www.RobZFitness.com.
Covering topics related to Personal Training Read more