Lost 125 lbs, Body Fat 38.5% to 22.9%, Pant Size 24-14
Coming from a Hispanic and Arabic culture we are always surrounded by family and food, making it hard to keep a diet. Over the years I started depending on food more whenever I was stressed, and overeating caused me to be depressed due to gaining a significant amount of weight. I was always unhappy with my figure but felt I could never find the motivation to change my lifestyle. I would always say "I'll start on Monday" and then Monday would come around and I would postpone my diet. I made excuses for everything and would put others needs before me and my health. Took me 14 years to realize that the gained weight was not only affecting my social life, my family, my work but most importantly my health. My wake up call came when I was invited to a water park and spent the whole day getting weighed for the slide only to be denied by my size. I've always been the "big girl" and I accepted it, but that day I decided to change my lifestyle for the better.
It definitely wasn't easy but I started my journey at 330 pounds going for walks and doing workouts at home because I was too scared to go to the gym. I lost around 40 pounds on my own and due to my medical issues I had weight loss surgery. It was the hardest recovery I had ever gone through but I kept pushing myself to stay consistent, focus on myself and my journey.
In total, I lost 57 pounds before I started working out at RobZFitness. Taylor who was my main trainer was wonderful. Since working out him at RobZFitness I have lost another 67.5 pounds. Taylor helped me gain confidence in the gym, pushed me to keep working hard and show up for myself. As the weeks flew by I kept loosing weight and gained muscle.
Overall, I've lost a total of 125 pounds. At RobZFitness I went from 273 pounds to 205.5 and my body fat dropped from 38.5% to 22.9%. I went from a 4XL to a large in shirts, and a size 24 to 14 in pants.
Choosing to further my weight loss journey at RobZFitness has been the best decision and I would recommend them to anyone starting out trying to lose weight.

Michelle Castillo
New 28 Fat Flush Bootcamp Challenge
Enrollment Form Below



.
Click to Enlarge Class Schedule




For more information on classes please email Amy at Amy@RobZFitness.com


Click below to enroll
for
28 Day Fat Flush Bootcamp Challenge
.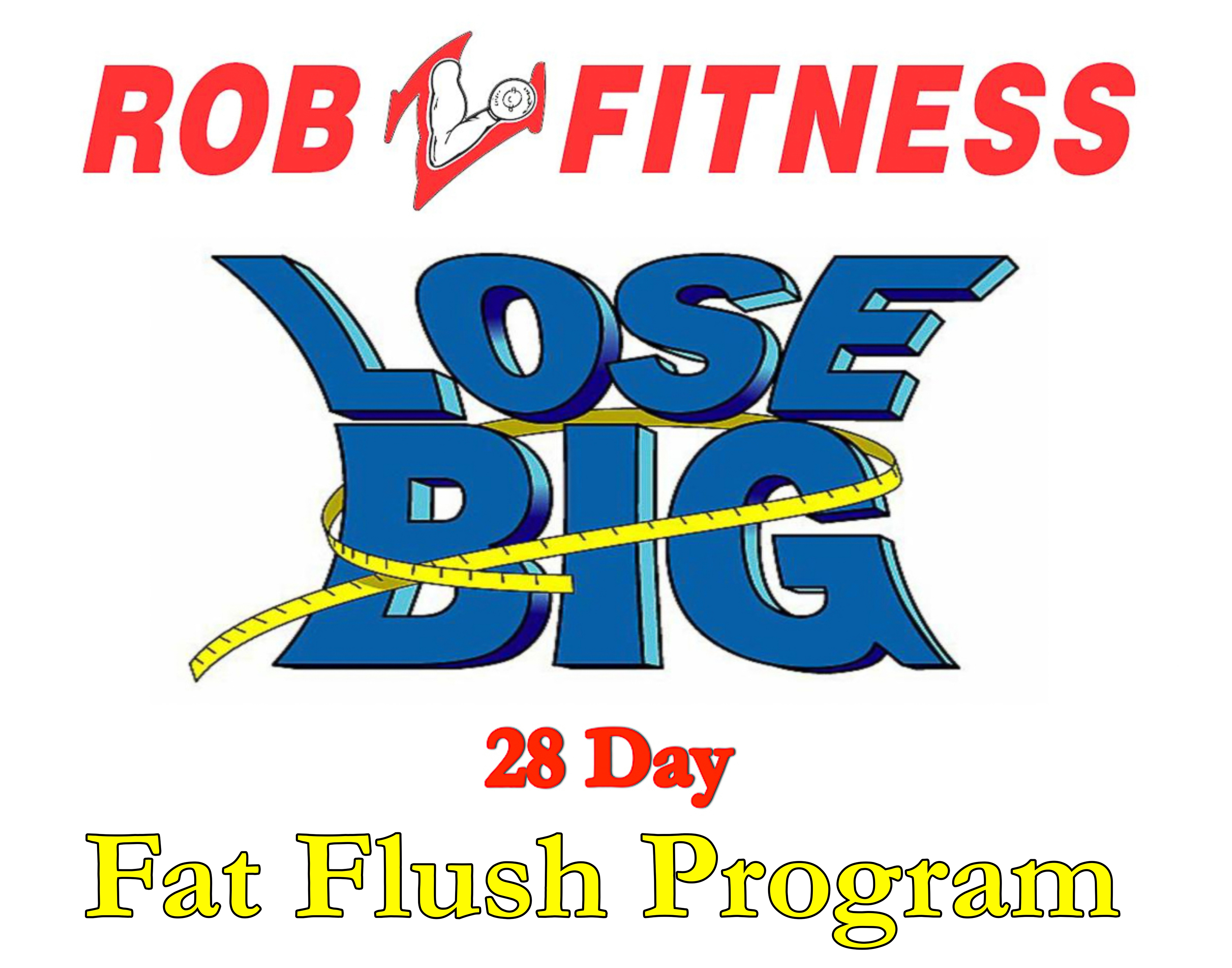 Click 28 Day Fat Flush Bootcamp Challenge picture to join
RobZFitness – Group Training Workouts
.
We are currently offering group training workouts this fall starting on Monday, September 12th.
Training times are on Monday's and Wednesday's from 1:30-2:15pm.
Each workout will be 45 minutes long for a total of 8 weeks (16 sessions) or two workout sessions per week.
Please arrive 5-10 minutes early to warmup and stretch.
The cost is $320.00 plus tax or by Paypal and must be paid in full before the workout program starts.
After you pay, click this link to signup for your time slot.
For any questions please call the studio and ask for Taylor or Rob at (813) 571-3700.
.
If you have weight to lose, then this message is meant specifically for you. Through my work with clients over the years, I've come to learn the fastest track to fat loss, and I'd like to share it with you today.
First, I'd like to ask you a few questions. At this stage in your life, have you noticed the following?
It's easier to gain weight these days.
Your body is changing as you age, and not in a good way.
You have less muscle and more unattractive bodyfat.
It takes more and more effort to reduce your body fat.
The dieting tricks that once worked aren't helping anymore.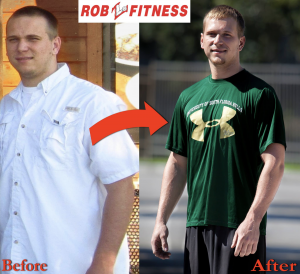 If any on this list are true for you, you are in good company.
The fact is that once we reach middle age, fat loss becomes more and more difficult to accomplish.
My older clients know firsthand, that the older we get the harder it is to maintain a healthy body weight. Some have even told me that they feel like their own bodies are working against them.
I have awesome news for you, though, just as I did for them.
You can do something to achieve serious fat loss right now.
It's possible to look better than ever, to experience more energy, and to be proud of the body that you see in the mirror. 

But…it requires that you ACT NOW!
Today is the easiest that your fat loss transformation will ever be. Every day that passes by without you taking action only makes it tougher and tougher to become a leaner, happier, sexier version of yourself. 

If you want your fastest track to fat loss, then stop waiting.
Don't let another year or two pass you by before you decide to do something about your weight, once and for all. I'm here to help you do something NOW to reverse the clock by melting away fat, increasing your energy and filling you with unstoppable confidence.
Call (813) 571-3700 or email Rob@RobZFitness.com now and let's get you started on your epic body transformation!
Make a decision today