RobZFitness – Lacrosse Workouts
We are currently offering three time slots for Lacrosse Workouts this fall starting on August 19th at (1) 6:30pm or (2) 7:15pm on M&W and at (3) 4:15pm on T&TH.
Each workout will be 45 minutes long.
The entire two month cost is $217.00 by check to RobZFitness or by Paypal and must be paid in full before the workout program starts.
Once you are signed up go to Signup Genius to schedule your days and times.
For any questions please call the studio and ask for Taylor or Rob at (813) 571-3700.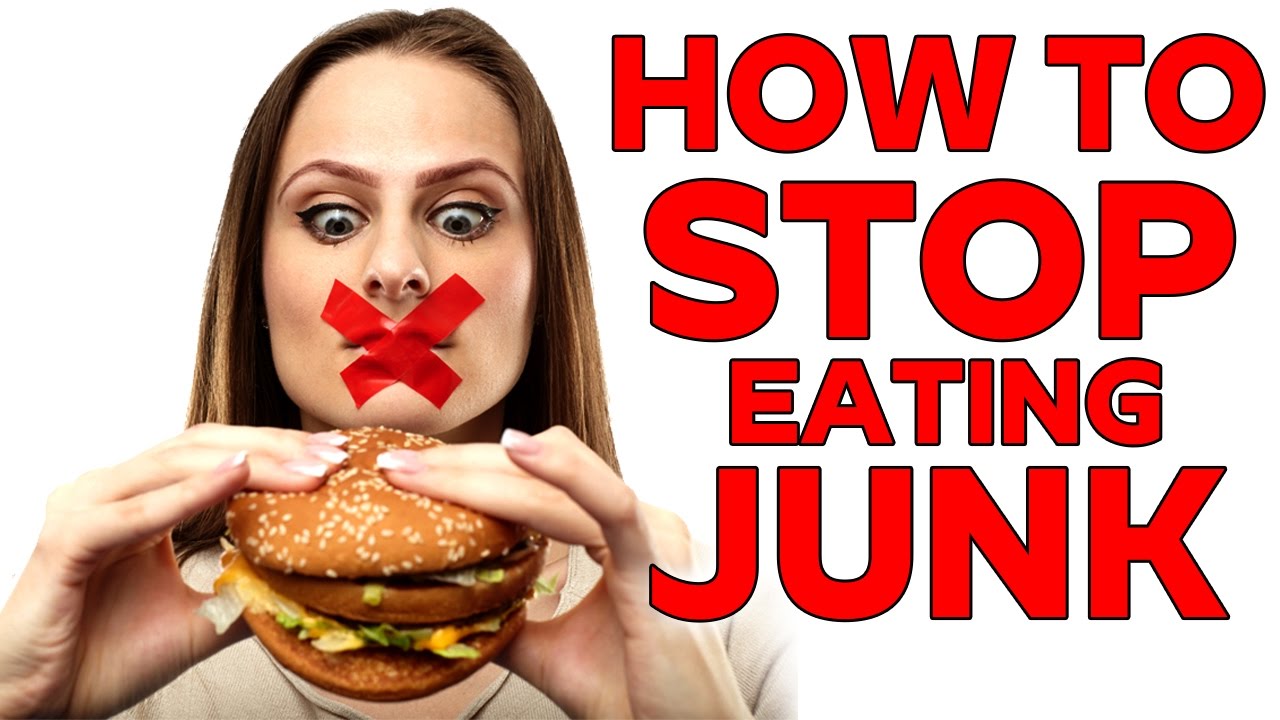 If only junk food didn't taste so good, then it would be easier to resist. The reason for its craveable flavor is a specialized balance of sugar, fat and salt.
But while it tastes phenomenal…it's detrimental to your fat loss results.
Wondering what exactly classifies as junk food? You're not alone, especially now that many junk foods are being cleverly marketed and packaged as healthy choices.
Here's what classifies junk food:
Junk food has little to zero nutritional value
Junk food is processed and packaged
Junk food is high in sugar, fat and salt
Junk food is high in calories
Junk food is rarely eaten out of hunger
Soda pop, convenience foods, packaged snacks, frozen treats…
4 Easy Steps to Quit Junk Food
Imagine being 100% free of junk food for the next 30 days. How would your weight improve? How would you feel? How many empty calories would you save yourself from? Now let's take some action!
Step #1: Get Rid of It
Step one is simple: get rid of all the junk food that currently resides in your home, office and car. Go through with a big garbage bag and toss anything that remotely resembles junk food. Remember, junk food is stuff that is high in empty calories.
Step #2: Stock Up on the Healthy Stuff
Don't worry, you aren't going to starve now that your junk food has been cleared out. Step two is where you go to the store and stock up on delicious, nutritious foods that will take the place of the junk food. Nuts, seeds, fruit, veggies, hard boiled eggs, meatballs, and hearty salads or burrito bowls (like the recipe below) are great items to have on hand. You'll eat less of these healthy snacks, since these aren't empty calories, but rather nutrient-filled calories that satiate.
Step #3: HALT!
When the next craving strikes you, tell yourself to HALT! This word is actually a handy acronym. Ask yourself, "Am I Hungry, Angry, Lonely or Tired?" If you're hungry then reach for one of the healthy snacks from step two. If you're angry, then explore the issue and seek resolution. If you are lonely, then reach out to a friend, instead of reaching for junk food. And if you are tired then make the time to grab a nap or get to bed early to catch up on sleep.
Step #4: Stick With It
The first day that you go without junk food will be the hardest day. The second day will be a smidge easier. The third day will be even easier than the second…and so on.
The fact is that your taste buds adjust to the foods that you exist on. When your diet is filled with junk foods then that is what your taste buds will crave, but as you shift to a diet that is filled with fresh, nutritious foods then your taste buds will forget all about that old junk food. Stick with it, one day at a time, and you will break free from the grip of junk food addiction.
Need help with getting started on an exercise program or healthy eating call me today at (813) 571-3700 or email me at Rob@RobZFitness.com.
Join My Program
The quickest way to get your body into tip-top shape is to join one of my fitness programs. I'm here to get you into the best shape of your life, with my proven, effective system. Make the commitment now, and together we can make the body of your dreams a reality. Call me at (813) 571-3700 or email Rob@RobZFitness.com to get started.
When you fail to see results from diet and exercise
I saw an infomercial the other day for a weight loss solution targeting the frustrated people who, "fail to see results from diet and exercise."Had to scratch my head on that one.
When does diet and exercise fail?
This, of course, is a trick question. Diet and exercise don't fail.
The only way for diet and exercise not to work is if you fail to stick with it long enough for the results to show.
Plain and simple. End of story.
I've seen more clients than I can count transform their bodies through the power of diet and exercise. Without surgery. Without gadgets. Without pills.
The real question to ask, when you're not making progress towards your fat loss goal, is not why diet and exercise has failed you, but rather why have you not stuck with it?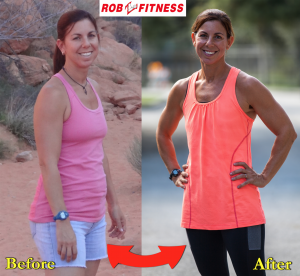 How to stick with a diet and exercise plan…
I will not downplay the hard work that goes into sticking with a diet and exercise plan, day-after-day, week-after-week, in order to achieve a stunning body transformation.
It takes dedication, focus, energy, determination and a stubborn refusal to quit.
Make no mistake about it: losing fat is hard work!
Which is precisely why so many give up before experiencing the body that they really want to have.
So, you wonder, why are some people able to stick with the process long enough to transform their bodies while others jump ship after a few weeks?
Here are the four steps to sticking with diet and exercise for the long haul…
1. Mentally and emotionally lock on to the idea of the new, sexier, you.
You can't causally date the idea of transforming your body. This isn't a noncommittal, no-strings-attached relationship – you've got to go all in, both mentally and emotionally.
Attach yourself to the idea of a brand new you; focus on how you will feel, what you will wear and how life will improve once you achieve your fat loss goal. The stronger your feelings and mental image become, the more likely you are to succeed.
2. Keep the game plan as simple as possible.
There is no need for fancy diet plans or complicated exercise movements when it comes to dropping pant sizes. Keep your game plan as simple and boring as possible, even eating the same meals everyday and exercising at the same time for the same length (with varying intensity), until your big fat loss goal has been met.
Until your big fat loss leap has been made just stick with an uncomplicated game plan that works.
3. Plan for the resistance.
It's naïve to think that your body transformation journey will be all smooth sailing. Realistically you will run into resistance time and time again.
This resistance will come in the form of tempting cheat meals, tired muscles, lazy friends and waning motivation. But, most powerfully, the resistance will come from inside of you. It's natural to resist change, and transforming the shape of your body is big change. Plan for the waves of resistance. See it coming before it crashes over you, and you'll be able to stand strong long enough for it to recede without hampering your progress.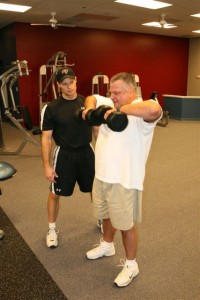 4. Build in accountability.
This is the most important step by far. It is essential to build accountability into your fail-proof fat loss plan. A friend, a coach, or a mentor who has a vested interest in seeing you succeed will save you from throwing in the towel when things get tough.
The role that I fill for my clients is the accountability to keep them on their path to health and fitness with my support, instruction and encouragement. I celebrate every inch lost and every ounce of new confidence gained.
If you're not yet one of my amazing clients then today is the perfect day to begin!
Call me at 813-571-3700 or email me at Rob@RobZFitness.com now to get started on your true body transformation story – and let's show the world how diet and exercise DO work!
Can you remember how it felt the last time that you ate clean, exercised hard and got adequate sleep for a few consecutive days? A feeling of momentum came over you, didn't it? There was a buzzing in your cells and a rhythm in your pace. You felt alive, you felt sexy, and you felt empowered. Never mind that you weren't yet at your goal number, you were headed there!
Getting down to your goal weight, and fitting into your goal size, is the direct result of living in that state of momentum for an extended period of time. You see, the momentum can be felt immediately, once you start eating clean, exercising hard and taking care of your health, whereas that "goal number" simply can't be felt until it is achieved, and so it's not as powerful a motivator.
My challenge and advice to you is to find the joy of living in the momentum, and keep that momentum going until your goal number is achieved.
Focus only on the momentum, not on the number.
Fitness is a way of life. Being lean is a lifestyle. Neither of which can be had by going about it halfheartedly.
You have to become the momentum.
Don't know where to start when it comes to exercise? Let us help you!
Call (813) 571-3700 or email me at
Rob@RobZFitness.com
today and we will get your momentum started on the exercise program that will reshape your body once and for all!
.
.
.
.
.
.
.
.
.
.
.
.
.
.
.
.
.
.
.
.
.
.
.
.
.
.
.
.
.
.