Josh Sprigg
September 27, 2018 by RobZ
"I Lost 56lbs, 13% BF, 7″ in Waist"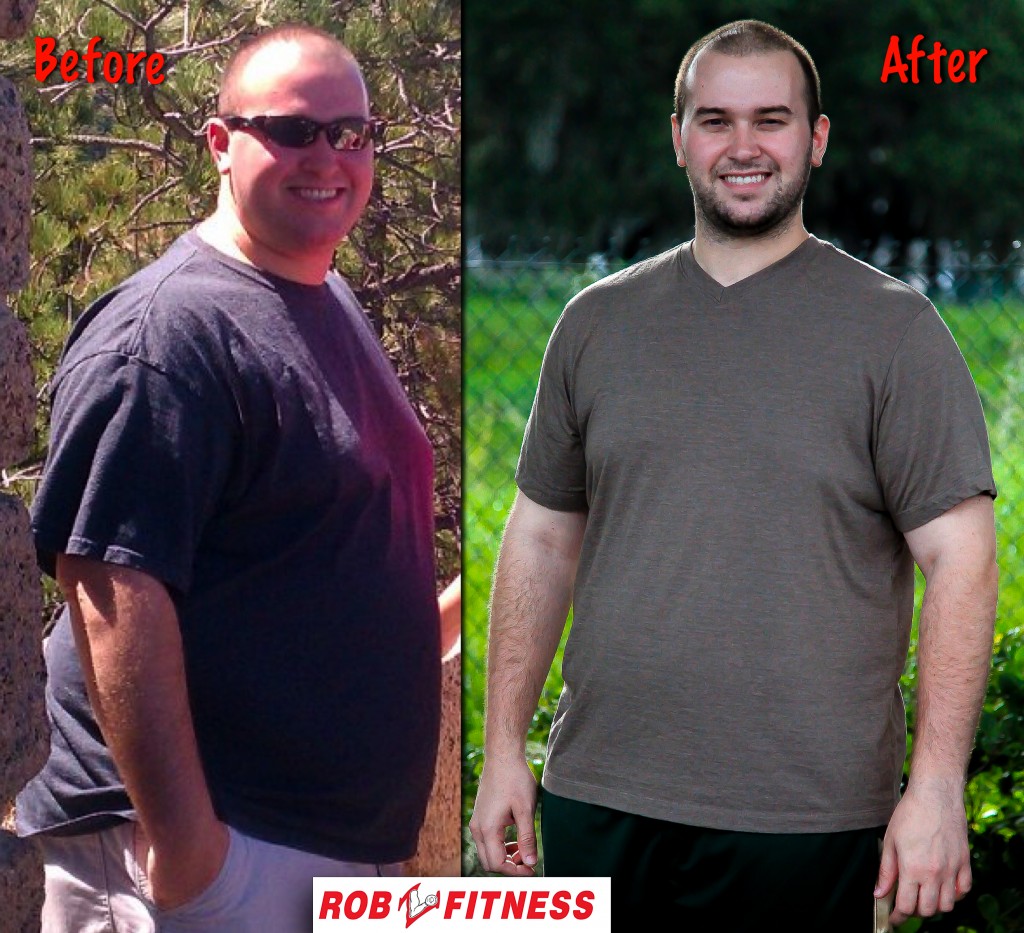 Ever since I was a child I have always had a goal in mind of becoming an Air Force pilot, but at 350 pounds and size 48 pants I knew that I was a long way away from that goal. I attempted losing the weight on my own but after reaching 325 pounds I noticed that my weight was no longer going down like I had wanted.
I heard from a friend about her colleague's great success at RobZFitness and I decided to give them a call to see what they could offer me. I was never looking for a quick solution to reach my goal. I wanted to work for it because I knew at that point that I needed help to get where I wanted to be. A quick phone call later and I was set up for my fitness evaluation with Rob. Through the course of his evaluation I began to realize where I was on the fitness level for men at my age and where I needed to be for my goal were a lot farther apart than I had thought. Within a week I began training at RobZFitness and I have never regretted that decision. Even over the course of a few months Taylor, my trainer, was able to find new ways to force me and my body to continue on the right path towards better overall health.
My trip to better health is not yet over, but with the help of all the trainers at RobZFitness I am much closer to it. So far over the course of six months I can tell that I am already in better shape than I was in high school, and probably the best shape of my life this far. So far I have lost 56 pounds, lost 13.4% body fat and lost 7.5 inches around my chest, 7 inches around my waistline and 4 inches around my thigh. Already through my short time at RobZFitness I have been able to accomplish great things and one of my favorites is not having to pay extra for the plus size clothes. Before too much longer I will finally be able to purchase pant sizes in the 30's and I have RobZFitness to thank for that.
Josh Sprigg