When you fail to see results from diet and exercise
Can you remember how it felt the last time that you ate clean, exercised hard and got adequate sleep for a few consecutive days? A feeling of momentum came over you, didn't it? There was a buzzing in your cells and a rhythm in your pace. You felt alive, you felt sexy, and you felt empowered. Never mind that you weren't yet at your goal number, you were headed there!
Getting down to your goal weight, and fitting into your goal size, is the direct result of living in that state of momentum for an extended period of time. You see, the momentum can be felt immediately, once you start eating clean, exercising hard and taking care of your health, whereas that "goal number" simply can't be felt until it is achieved, and so it's not as powerful a motivator.
My challenge and advice to you is to find the joy of living in the momentum, and keep that momentum going until your goal number is achieved.
Focus only on the momentum, not on the number.
Fitness is a way of life. Being lean is a lifestyle. Neither of which can be had by going about it halfheartedly.
You have to become the momentum.
Don't know where to start when it comes to exercise? Let us help you!
.
.
.
.
.
.
.
.
.
.
.
.
.
.
.
.
.
.
.
.
.
.
.
.
.
.
.
.
.
.
You become fit and lean by a culmination of small decisions. What you eat for breakfast, whether or not you will exercise today, what you eat for lunch, whether you take the elevator or the stairs, what you eat for dinner, and whether or not you'll eat that dessert.
Making a Protein Shake
Click above to view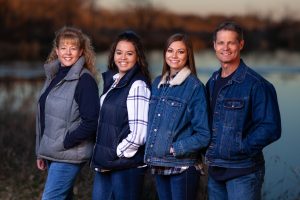 Certified Personal Trainer and graduate from Wayne State College, Nebraska in 1991. My educational background at Wayne State College was in the study of Exercise Science and Wellness emphasizing in fitness training and body conditioning. I have worked and dedicated my life in the field of athletics and fitness for the past 28 years. I have worked in the Bay area since 1991 as the Corporate Fitness Director of Lifestyle Family Fitness Centers and as the Personal Training Coordinator/Fitness Director at the upscale Harbour Island Athletic Club in downtown Tampa. I played collegiate baseball and have extensive athletic training for athletes in baseball, football, basketball and volleyball.
I was born and raised in Columbus, Nebraska and I have been married to my wife Amy since 1993 and we attend Bell Shoals Baptist Church with our two girls. My hobbies include softball/baseball, college football (Nebraska Cornhuskers), Tampa Bay Buccaneers, Tampa Bay Rays, fitness, anything with the girls, (Disney) and graphology (study of hand writing) and photography.
Growing up I really looked up to my father, who was the oldest of six, as someone who wanted to be in the best shape than any other sibling. He was always active in nature. So I started to mess around with training at age 16. While playing in the outfield and batting cleanup for Wayne State I used fitness to enhance my natural ability. Fitness was always in the back of my mind to keep in shape playing baseball. Fitness is such a big concern to me knowing that 67% of adults in America are either overweight or obese. By 2019 those stats will rise to 75%. Not only are American adults overweight but there is a huge rising trend in children. My philosophy includes eating properly, weight training and challenging the cardiovascular system. I apply wholesome and natural foods for optimal achievements. Changing paradigms can be challenging but achievable!
RobZFitness – Mindset
TRAIN WITH A HIGHER PURPOSE. Just wanting to 'look good' will only motivate you so far. Find a higher reason or purpose to train. ALWAYS TRAIN TO GAIN, NEVER TO MAINTAIN. Improve continually. Challenge yourself! Strive to be your Personal Best! For me, it's many things: a way of life, an excellent form of self-expression and creativity, and something I do to maintain longevity of great health. Take care of yourself today; prevent others from taking care of you in the future.
I love taking a person who doubts his/her genetics and make them into the new person who they want to be. I love hearing the petty jealousy and anger that comes over other people that say "he/she must be loaded to the hilt" yet he/she is on the same things they are on. I'm not pushing my methods on anyone. But, I want you to decide for yourself with deductive reasoning. So, if you have been working out for 4-5 years and people aren't commenting, stating or asking questions about you being in great shape on a daily basis, I think that's embarrassing and you might want to question if what you are doing training wise has merit to it.
90% of people in gyms around the world are doing some form of volume training, but why does everyone stay the same size year after year? (With volume training you see a lot of overtraining, joint injuries and people who are burning up all their energy stores incorrectly). Personally, I like the shortest route at the shortest time possible to get results. I want clients to know that their fitness trainer thinks their routines out for them.
New Year…New You?
New Challenge starts
Monday, April 15 – May 11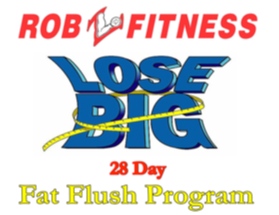 Lose 8-12+ pounds in 28 Days by joining our New Fat Flush Bootcamp Challenge #4 and start to transform your body for a lifetime.
You can guarantee to burn calories and lots of them…
You can now lock in your spot right now.
This training program is fast paced, strength and interval training style. Each participant is motivated in the outdoor and indoor environment to excel beyond current levels of fitness.
It's proven results that brings everything together AND allows each person to be challenged beyond their fitness level and creates faster RESULTS!
And I know your want FAST RESULTS right?
Sign up now (below) before you forget. Spots will fill up quickly!
Our three classes will start at 5:45am (Bootcamp), 8:30am (BodyPump), and 7:00pm (Bootcamp). I must also tell you that you should sign up right away after reading this to guarantee your spot.
It's pretty amazing really… Read more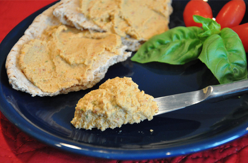 While the red and green speckles give this homemade hummus a jolly look, it's the taste that makes it unforgettable. This dip makes the perfect party take-along. Serve it up with whole grain pita bread or fresh cut veggie sticks.
What you need
Serves 12
1 (15 oz) can garbanzo beans
1 Tablespoons tahini
1 Tablespoon olive oil
1 Tablespoon lemon juice
1 Tablespoon water
2 garlic cloves, mashed
1/4 teaspoon salt
2 teaspoons soy sauce
4 sun-dried tomatoes
1/4 cup basil leaves
Instructions
1. Throw all the ingredients into a food processor and combine until smooth.
Nutrition
One serving equals 75 calories, 2g fat, 11g carbohydrate, 3g fiber, and 3g protein.
Why your weight won't budge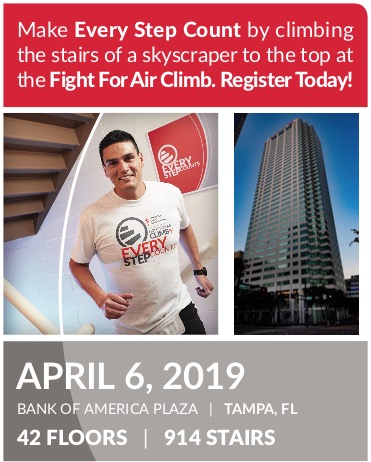 Join the RobZFitness Stair Climb Team as we compete against some of the fastest stair climbing teams around the TampaBay area to raise money for the 2019 Fight For Air Tampa American Lung Association.
Are you ready for a new challenge this year?
Looking for a different type of workout? One that will challenge and excite you?
How about challenging yourself with an event that is vertical, challenging and rewarding all at the same time. This workout will give you a great feeling of accomplishment that you will never forget.
Join me, my trainers, members and friends of RobZFitness as we race (walk) up the Bank of America building in Tampa on Saturday, April 6, 2019 for the Fight For Air Stair Climb challenge.
The American Lung Association coordinates this great event where 1,000 climbers run (walk) up the stairs every year raising money for their organization.
in 2011 we competed swept everything and placed first as the largest and fastest team (top 3 climbers in group). In 2010 we again placed first in largest team but finished second in fastest team time.
Here a few clips from years past of the fun you'll have…
(Promotion Video Trailer Clip)
(Click – 2010 Promotion video)



Talk soon!
3 Month Video Testimonial
Click Video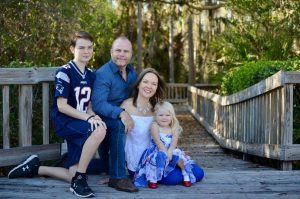 I grew up in Lakeland and have lived in the Valrico area since 2006. I married my husband Howard in 2001 and we have two amazing children.
Growing up I played softball and I ran cross country in high school but became very inactive as an adult. Not surprisingly, my clothes size began going up so I decided it was time to get moving again.
About a year or so into my fitness journey I joined a small group personal training and I was hooked! I decided to take my fitness journey to the next level and I've been moving ever since. I love to run and I've completed two marathons and numerous 1/2 marathons.
After years of contemplating becoming a personal trainer I took the leap and became certified with ACE in the fall of 2016. The following year I completed my Health Coach certification with ACE. I am currently in the process of completing my Body Pump certification through Les Mills.
I love helping people see what they are truly capable of achieving and to discover the beauty that comes with becoming the best version of themselves. I'm a firm believer that fitness and exercise change so much more than just one's physical appearance!
Kathy Bass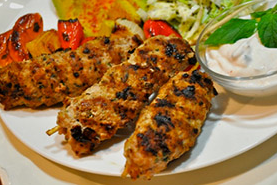 Here's a great recipe for a busy weekday dinner. Ground turkey breast is mixed Mediterranean spices to create flavorful, protein-packed kebabs. Serve with salad and vegetables and a side of plain Greek yogurt.
Servings: 4
Here's what you need…
1 1/2 pounds turkey breast, de-boned, trimmed of skin and cut into thin strips
2 garlic cloves, minced
1 teaspoon olive oil
2 eggs
1/4 cup almond meal (more if needed)
1 teaspoon cumin
1 teaspoon sweet paprika
1/2 teaspoon cinnamon
dash of salt (optional)
2 Tablespoons fresh parsley, finely chopped
1 Tablespoon fresh mint, finely chopped
Directions:
1. In a food processor, blend the turkey strips until ground. Add the remaining ingredients and pulse until well blended.
2. Pre-heat your grill or grill pan.
3. Lightly grease your hands, then press the meat into the wooden skewers until it covers about 3-4 inches in an elongated meatball shape. If the meat is not sticking then add some more almond meal.
4. Grill for about 8 minutes per side.
Nutritional Analysis: One serving equals: 254 calories, 8g fat, 156mg sodium, 2g carbohydrate, 1g fiber, and 47g protein
Do You Have a Bad Habit (Weight Loss)? 70% of people do. I have bad habits but weight loss is not one of them.
Habits can be changed rather quickly.
It may take a few weeks or months to get there. You just have to change the way your going about it.
Most people try and give it up (eat less, eat no fats or carbs, workout more).
You need a correct plan of action (usually from a fitness expert) to be set in place the right way.
Don't try to re-invent the wheel.
Call us Today!
New 28 Day Fat Flush Bootcamp Challenge #4
Enrollment Form Below



.
Week of April 22, 2019
Click to Enlarge Class Schedule
For more information on classes please email Amy at Amy@RobZFitness.com


Click below to enroll
for
28 Day Fat Flush Bootcamp Challenge #4
.
Session #4
(April 15 – May 11)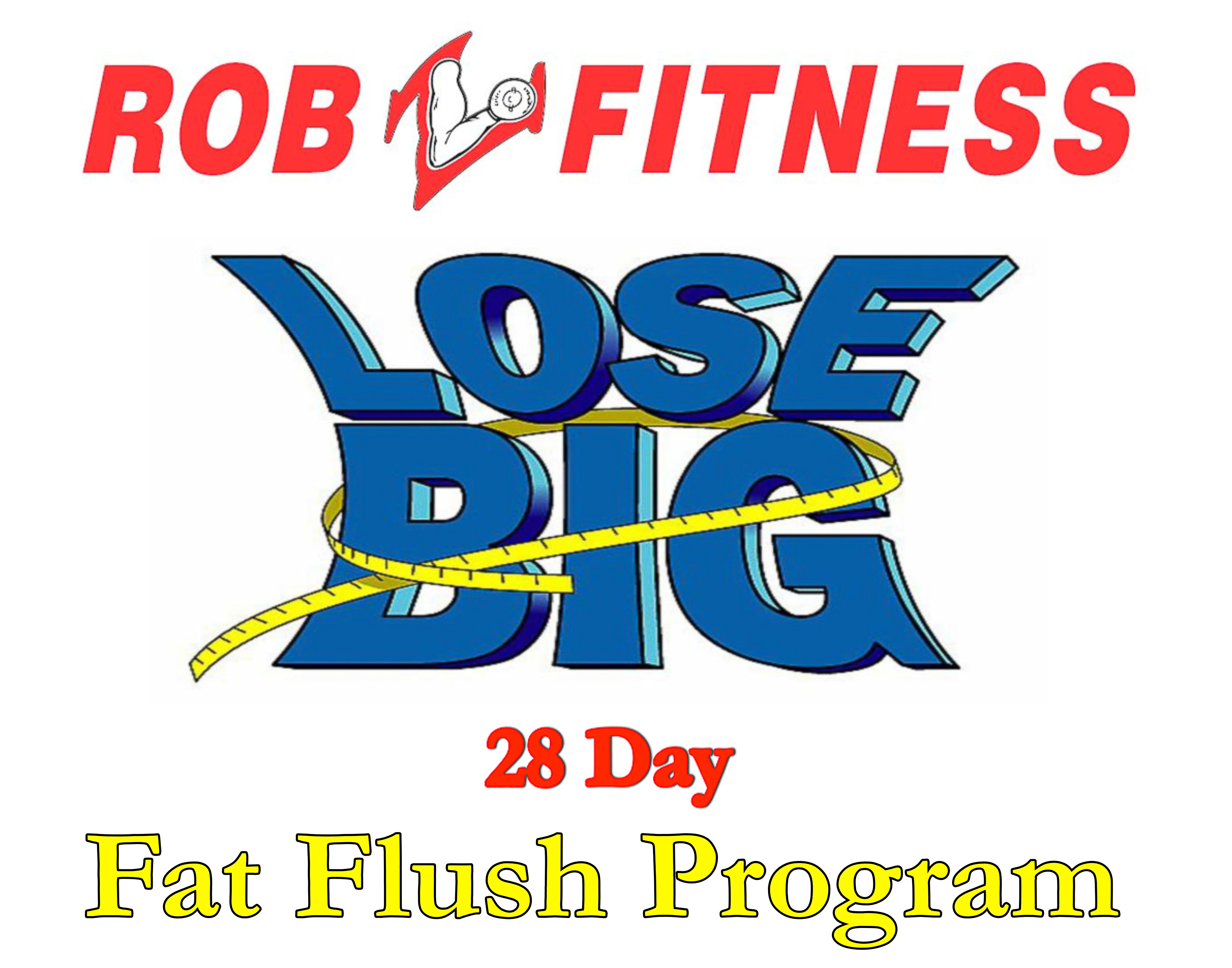 Click 28 Day Fat Flush Bootcamp picture to join