Lost 125 lbs, Body Fat 38.5% to 22.9%, Pant Size 24-14
Coming from a Hispanic and Arabic culture we are always surrounded by family and food, making it hard to keep a diet. Over the years I started depending on food more whenever I was stressed, and overeating caused me to be depressed due to gaining a significant amount of weight. I was always unhappy with my figure but felt I could never find the motivation to change my lifestyle. I would always say "I'll start on Monday" and then Monday would come around and I would postpone my diet. I made excuses for everything and would put others needs before me and my health. Took me 14 years to realize that the gained weight was not only affecting my social life, my family, my work but most importantly my health. My wake up call came when I was invited to a water park and spent the whole day getting weighed for the slide only to be denied by my size. I've always been the "big girl" and I accepted it, but that day I decided to change my lifestyle for the better.
It definitely wasn't easy but I started my journey at 330 pounds going for walks and doing workouts at home because I was too scared to go to the gym. I lost around 40 pounds on my own and due to my medical issues I had weight loss surgery. It was the hardest recovery I had ever gone through but I kept pushing myself to stay consistent, focus on myself and my journey.
In total, I lost 57 pounds before I started working out at RobZFitness. Taylor who was my main trainer was wonderful. Since working out him at RobZFitness I have lost another 67.5 pounds. Taylor helped me gain confidence in the gym, pushed me to keep working hard and show up for myself. As the weeks flew by I kept loosing weight and gained muscle.
Overall, I've lost a total of 125 pounds. At RobZFitness I went from 273 pounds to 205.5 and my body fat dropped from 38.5% to 22.9%. I went from a 4XL to a large in shirts, and a size 24 to 14 in pants.
Choosing to further my weight loss journey at RobZFitness has been the best decision and I would recommend them to anyone starting out trying to lose weight.

Michelle Castillo
New 28 Fat Flush Bootcamp Challenge
Enrollment Form Below



.
Click to Enlarge Class Schedule




For more information on classes please email Amy at Amy@RobZFitness.com


Click below to enroll
for
28 Day Fat Flush Bootcamp Challenge
.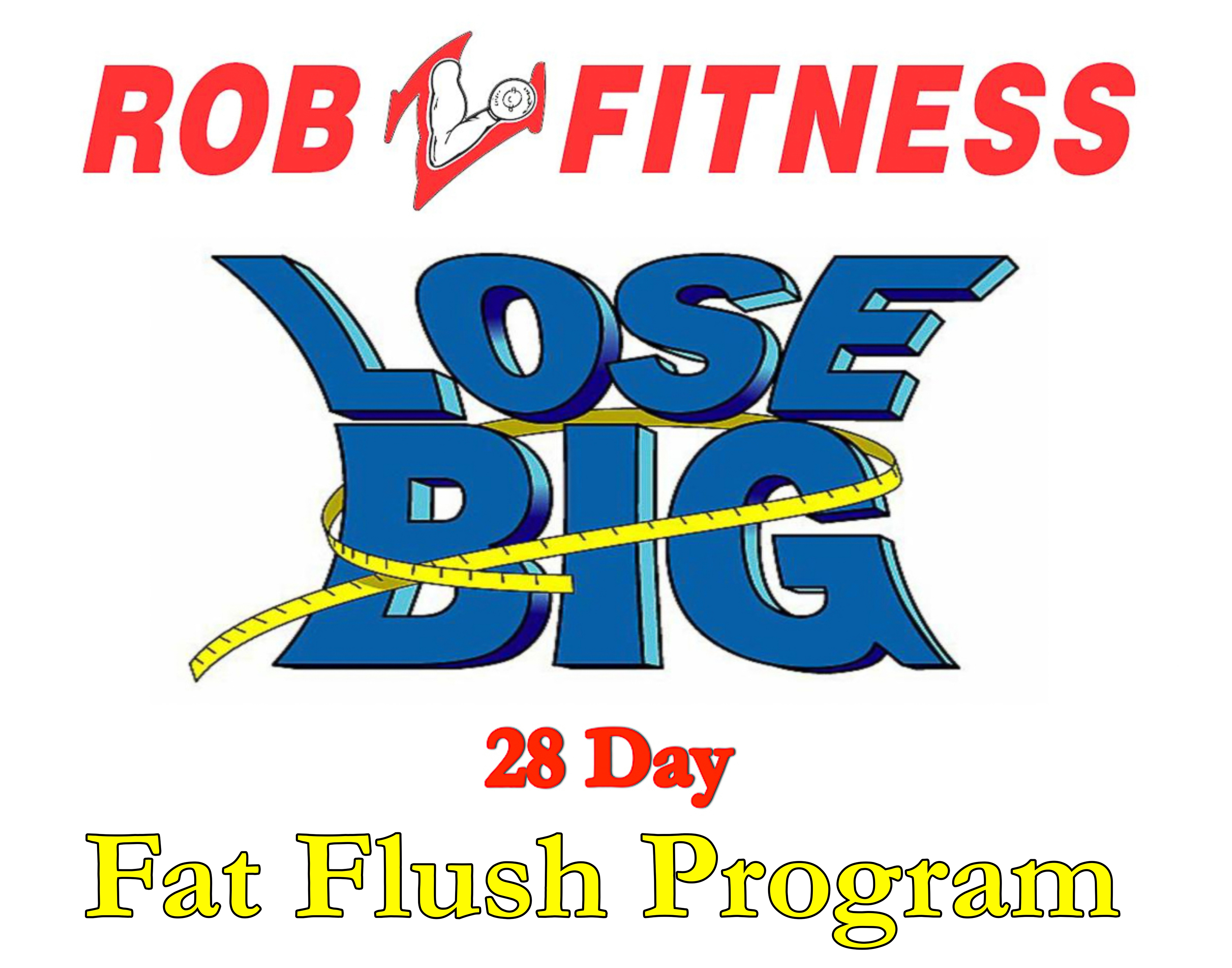 Click 28 Day Fat Flush Bootcamp Challenge picture to join
RobZFitness – Group Training Workouts
.
We are currently offering group training workouts this fall starting on Monday, September 12th.
Training times are on Monday's and Wednesday's from 1:30-2:15pm.
Each workout will be 45 minutes long for a total of 8 weeks (16 sessions) or two workout sessions per week.
Please arrive 5-10 minutes early to warmup and stretch.
The cost is $320.00 plus tax or by Paypal and must be paid in full before the workout program starts.
After you pay, click this link to signup for your time slot.
For any questions please call the studio and ask for Taylor or Rob at (813) 571-3700.
.
Make a decision today
New Challenge starts
Monday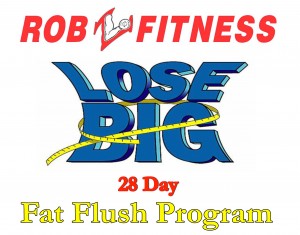 Lose 8-12+ pounds in 28 Days by joining our New 2021 Rapid Fat Flush Bootcamp Challenge #1 and start to transform your body for a lifetime.
You can guarantee to burn calories and lots of them…
You can now lock in your spot right now.
This training program is fast paced, strength and interval training style. Each participant is motivated in the outdoor and indoor environment to excel beyond current levels of fitness.
It's proven results that brings everything together AND allows each person to be challenged beyond their fitness level and creates faster RESULTS!
And I know your want FAST RESULTS right?
Sign up now (below) before you forget. Spots will fill up quickly!
Our two classes will start at 5:45am (Bootcamp), and 7:00pm (Bootcamp). I must also tell you that you should sign up right away after reading this to guarantee your spot.
It's pretty amazing really… Read more
Make it a December to Remember
Is there a family member, a friend, or even you that you would like to help get started with their fitness program? There is no better gift than good health, and no better time to start than after the holidays.
You can purchase any of these RobZFitness gift certificates online safely and securely with your credit card by using Paypal, the leader in online credit card payments.
Gift certificates can be applied towards any of our 15 personal training packages.
For NEW MEMBERS ONLY get one free training session with every month purchased.
After making your purchase online, you will receive a receipt and your gift certificate to print off.
When you give someone the gift of fitness, you are helping your friend or loved one better health both physically and mentally.
(Give the Gift of Health)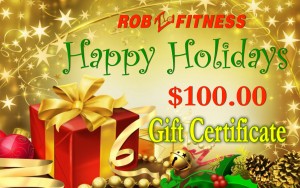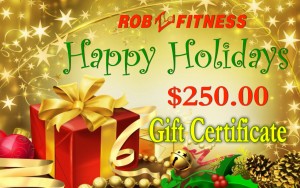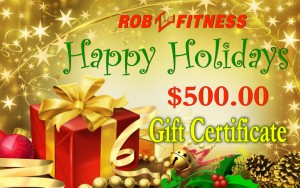 One Month Testimonial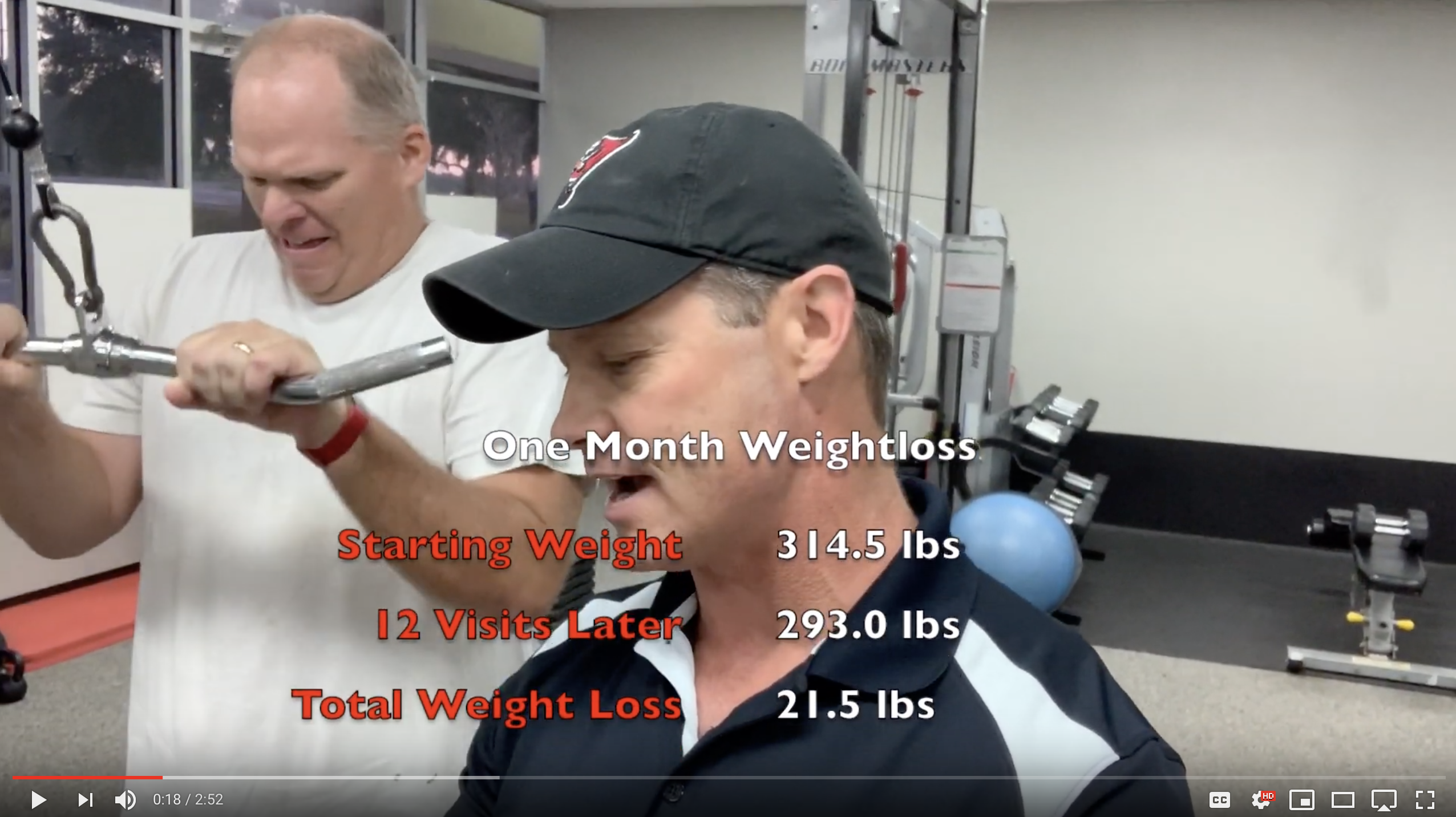 Click Picture Above to View His Video Testimonial
Nevada lost 21.5lbs of scale weight during his first month of training at RobZFitness. He also lost an amazing 6.4% body fat from 37.0% to 30.6%. Weighing 314.5 pounds on his first day he is now down to 293.0 pounds. He lost 1.75″ in his upper body, down 2.18″ in his hips, down 2.18″ in his waistline, and down 1.25″ in his thighs. Nevada's body fat ranking for men at his age also improved from 2% to 9%. He is projected to be in better shape than 32% of men next month and should reach 51% by the end of his initial 90 day commitment. Nevada initailly committed to training with us is for one year. It's really going to be fun to track his progress. If you're interested in seeing results just like Nevada you need to join us at RobZFitness. Call us at (813) 571-3700 or drop us an email at Rob@RobZFitness.com to begin your quest to lose weight and get back into shape.
If only junk food didn't taste so good, then it would be easier to resist. The reason for its craveable flavor is a specialized balance of sugar, fat and salt.
Need help with getting started on an exercise program or healthy eating call me today at (813) 571-3700 or email me at Rob@RobZFitness.com.
Join My Program
The quickest way to get your body into tip-top shape is to join one of my fitness programs. I'm here to get you into the best shape of your life, with my proven, effective system. Make the commitment now, and together we can make the body of your dreams a reality. Call me at (813) 571-3700 or email Rob@RobZFitness.com to get started.
When you fail to see results from diet and exercise
Can you remember how it felt the last time that you ate clean, exercised hard and got adequate sleep for a few consecutive days? A feeling of momentum came over you, didn't it? There was a buzzing in your cells and a rhythm in your pace. You felt alive, you felt sexy, and you felt empowered. Never mind that you weren't yet at your goal number, you were headed there!
Getting down to your goal weight, and fitting into your goal size, is the direct result of living in that state of momentum for an extended period of time. You see, the momentum can be felt immediately, once you start eating clean, exercising hard and taking care of your health, whereas that "goal number" simply can't be felt until it is achieved, and so it's not as powerful a motivator.
My challenge and advice to you is to find the joy of living in the momentum, and keep that momentum going until your goal number is achieved.
Focus only on the momentum, not on the number.
Fitness is a way of life. Being lean is a lifestyle. Neither of which can be had by going about it halfheartedly.
You have to become the momentum.
Don't know where to start when it comes to exercise? Let us help you!
.
.
.
.
.
.
.
.
.
.
.
.
.
.
.
.
.
.
.
.
.
.
.
.
.
.
.
.
.
.
You become fit and lean by a culmination of small decisions. What you eat for breakfast, whether or not you will exercise today, what you eat for lunch, whether you take the elevator or the stairs, what you eat for dinner, and whether or not you'll eat that dessert.
Making a Protein Shake
Click above to view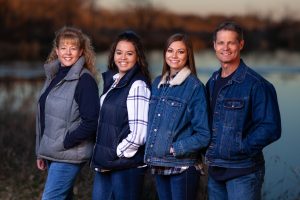 Certified Personal Trainer and graduate from Wayne State College, Nebraska in 1991. My educational background at Wayne State College was in the study of Exercise Science and Wellness emphasizing in fitness training and body conditioning. I have worked and dedicated my life in the field of athletics and fitness for the past 28 years. I have worked in the Bay area since 1991 as the Corporate Fitness Director of Lifestyle Family Fitness Centers and as the Personal Training Coordinator/Fitness Director at the upscale Harbour Island Athletic Club in downtown Tampa. I played collegiate baseball and have extensive athletic training for athletes in baseball, football, basketball and volleyball.
I was born and raised in Columbus, Nebraska and I have been married to my wife Amy since 1993 and we attend Bell Shoals Baptist Church with our two girls. My hobbies include softball/baseball, college football (Nebraska Cornhuskers), Tampa Bay Buccaneers, Tampa Bay Rays, fitness, anything with the girls, (Disney) and graphology (study of hand writing) and photography.
Growing up I really looked up to my father, who was the oldest of six, as someone who wanted to be in the best shape than any other sibling. He was always active in nature. So I started to mess around with training at age 16. While playing in the outfield and batting cleanup for Wayne State I used fitness to enhance my natural ability. Fitness was always in the back of my mind to keep in shape playing baseball. Fitness is such a big concern to me knowing that 67% of adults in America are either overweight or obese. By 2019 those stats will rise to 75%. Not only are American adults overweight but there is a huge rising trend in children. My philosophy includes eating properly, weight training and challenging the cardiovascular system. I apply wholesome and natural foods for optimal achievements. Changing paradigms can be challenging but achievable!
RobZFitness – Mindset
TRAIN WITH A HIGHER PURPOSE. Just wanting to 'look good' will only motivate you so far. Find a higher reason or purpose to train. ALWAYS TRAIN TO GAIN, NEVER TO MAINTAIN. Improve continually. Challenge yourself! Strive to be your Personal Best! For me, it's many things: a way of life, an excellent form of self-expression and creativity, and something I do to maintain longevity of great health. Take care of yourself today; prevent others from taking care of you in the future.
I love taking a person who doubts his/her genetics and make them into the new person who they want to be. I love hearing the petty jealousy and anger that comes over other people that say "he/she must be loaded to the hilt" yet he/she is on the same things they are on. I'm not pushing my methods on anyone. But, I want you to decide for yourself with deductive reasoning. So, if you have been working out for 4-5 years and people aren't commenting, stating or asking questions about you being in great shape on a daily basis, I think that's embarrassing and you might want to question if what you are doing training wise has merit to it.
90% of people in gyms around the world are doing some form of volume training, but why does everyone stay the same size year after year? (With volume training you see a lot of overtraining, joint injuries and people who are burning up all their energy stores incorrectly). Personally, I like the shortest route at the shortest time possible to get results. I want clients to know that their fitness trainer thinks their routines out for them.
New Year…New You?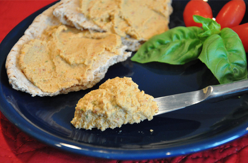 While the red and green speckles give this homemade hummus a jolly look, it's the taste that makes it unforgettable. This dip makes the perfect party take-along. Serve it up with whole grain pita bread or fresh cut veggie sticks.
What you need
Serves 12
1 (15 oz) can garbanzo beans
1 Tablespoons tahini
1 Tablespoon olive oil
1 Tablespoon lemon juice
1 Tablespoon water
2 garlic cloves, mashed
1/4 teaspoon salt
2 teaspoons soy sauce
4 sun-dried tomatoes
1/4 cup basil leaves
Instructions
1. Throw all the ingredients into a food processor and combine until smooth.
Nutrition
One serving equals 75 calories, 2g fat, 11g carbohydrate, 3g fiber, and 3g protein.
Why your weight won't budge