Initial Consultation
(813) 571-3700
Get Started Today!
.
.
The purpose of our fitness evaluation is to find out everything about your goals/expectations and to evaluate your initial fitness level from day one. This evaluation is required prior to starting any fitness program or discussing any membership rates. (45-60 minutes)
Client Screening
We will determine your level of health-related fitness components prior to you beginning your training program.
– Review goals
– Review expectations
– Discuss past workout history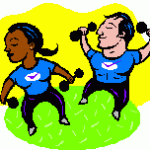 – Review health history and cardiac risk profile
– Complete informed consent
Client Assessments
Performed at the beginning of your training program to establish your initial fitness level and to help find how much improvement is made on a month to month basis. Your body fat and tape measurements are taken once a month.
– Heart rate and blood pressure readings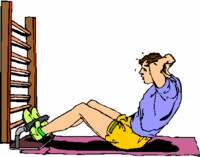 – Body composition (Lange skin-fold caliper) and girth measurements
– Muscular and cardiovascular tests
– Flexibility test
– Review fitness evaluation results
2nd Visit and Beyond…
We pride ourselves that every workout will be monitored by a personal training professional who has at least a 4 year degree in exercise science/wellness. 95% of all trainers out there DO NOT have a 4 year fitness degree. Most of them have a 3 day weekend certification. BE AWARE!!!
We expect you to arrive 10-15 minutes early to weigh-in, warm-up and properly stretch prior to every workout. Workouts will not begin until after you warm-up and stretch.
– Reviewing proper form
– Counseling and program orientation and progression
– Keeping you accountable towards reaching your goals
– Constantly motivating you
– Pushing your fitness levels
– Achieving results