About Us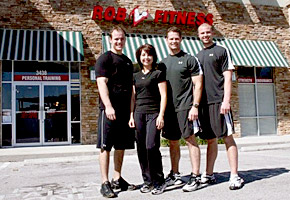 Thank you for taking the time to find out more about us. We offer all types of fitness training programs to reach your long-term goals that work!
We are a private personal training fitness studio located at 16315 FishHawk Blvd, Lithia, Florida 33547. With 2,600 sq ft. state of the art equipment and a proven training program that gets results!
We are your only personal training studio you should consider training at. Stop trying to do it on your own and never getting results. Let us show you the natural and right way to get results! By joining, you will be given all the proven training strategies and advice you need. My testimonial page will provide all the proof you need. If your looking for the quick fix, the cheapest trainer or studio with inexperienced trainers…we are NOT the place for you! We want clients like yourself who want proven results, flexible hours and a plan of action that will inspire you to get into the best shape of your life. I have over 26 years of personal training experience and education to pass along to you. We are your fitness training headquarters. Strive to be your Personal Best. Achieve a healthy and strong body.
Personal Training
Muscle Toning
Cardiovascular Training
Group Training
Aerobics/Bootcamp/Les Mills