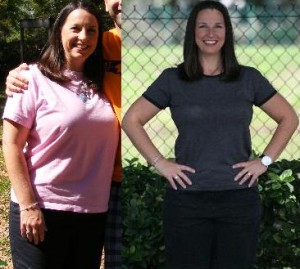 "I couldn't lose the
weight on my own"
I have always been out-going and athletic, trying any sport that came my way. I wasn't afraid of any challenge. But after only four years of marriage, I gained 55 lbs and became very self-conscience of my weight which affected my athletic ability. I turned inward not wanting to participate in anything. I used to run and knew something was drastically wrong when I couldn't even complete one lap around the track without wheezing and gasping for air.
I "let myself go". I stopped exercising and ate anything I wanted. Anything includes ice-cream every night of the week. Then I'd try to diet and exercise a little only to be discouraged when I didn't get the results quickly enough for my standards. I went back and forth between these two states of mind. In the meantime, I lost a ton of muscle mass and gained a ton of fat weight.
I saw a testimonial from RobZFitness in the Osprey Observer and took notice because I just happened to know the guy in the testimonial. I looked at my husband and said; "Honey, if we want to go on a cruise for our 5th anniversary, I've got to do something. Because if I look like this, I won't be going on any cruise!" I knew I needed help and couldn't lose the weight on my own.
Calling Rob at RobZFitness was one of the best decisions I've made in my life. I can't believe how good and strong I feel. I started with a body fat percentage of 37.4% and in better shape than only 3% of women my age. In three months time, I lost 25 lbs and 17.42 total inches; 10 inches just off my waist and hips alone. Now only 25% of my body is fat and I am in better shape than 40% of women my age.
I had the fortunate opportunity to train with all five trainers but worked mostly with Rob and Davie. I always looked forward to when I trained next because I had fun! Although I am saddened that my time at RobZFitness is complete, I know I can take what I've learned and continue with my new healthy life style. I no longer gasp and wheeze for air and feel strong enough to continue to decrease my body fat. I still plan on losing 20 more lbs. and now I have the confidence to do it on my own. I WILL be stronger than most women my age this time next year when I turn 40. For me, forty will be the new 30!
Jackie H
Don't Buy Junk Foods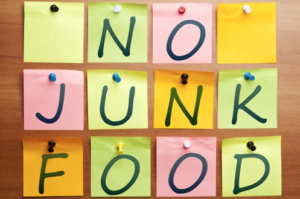 Many people ask me how to quickly and easily get fit. While I know they are hoping for a simple answer, the reality is that getting and staying fit is a lifestyle, not a quick fix.
So what do fit people do in their "healthy lifestyle"?
Fit Habit #1: They Don't Buy Junk
Fit people know that if they keep junk food in the house they will eat it sooner or later. So they don't buy any. Even buying junk food for your kids or spouse is not advised since 1) you'll likely eat some of it eventually, and 2) your loved ones shouldn't be eating that junk either. It's called junk for a reason.
Rid your home of chips, cookies, candy, baked goods, pre-packaged snacks and anything else that belongs in a vending machine. Replace the above with fresh fruit, veggies, nuts and other healthy whole foods snacks.
Jamie Ross has been training at RobZFitness for the past 2 months.  Her goals were to lose weight and to tone up.  She has lost 12 pounds of body fat and a lot of inches.   She has improved her overall fitness level from 66% to 91%.  Great job Jamie up to this point!
From more information about RobZFitness call (813) 571-3700 or email me at Rob@RobZFitness.com.
Salmon, broccoli and egg whites combine for the perfect protein-packed breakfast. Add a side of avocado for healthy fats and a serving of fruit for a delicious start to your day.
Servings: 2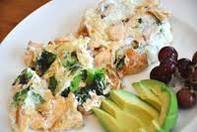 Here's what you need…
1 teaspoon olive oil
1 cup fresh broccoli, cut into small pieces
5 egg whites
8oz grilled or smoked salmon, separated into small pieces
dash of salt and pepper
Nutritional Analysis: One serving equals: 225 calories, 7g fat, 357mg sodium, 6.5g carbohydrate, 1g fiber, and 33g protein.
"Lost 20 lbs, 13.5 inches, 10 to 4 dress size"
This past spring I graduated from the University of Florida, and with that milestone came a spur of changes. I was excited for the future ahead anticipating the arrival of grad school and my impending move to New York City. I had moved home for the summer and was happy to be spending with family. My brother (Roby Ackerman) had joined RobZFitness in December and had literally transformed and lost over 70lbs.  I saw the determination and hard work he put in to receive the well-deserved results. Every summer, I always had the initial plan to work out, eat right, and get healthy. And just as quickly as I decide summer passes by with no changes at all. This summer was going to be different. I was going to take the step for change myself, and I scheduled a consultation with Rob at RobZFitness.
The light of day finally became clear when I saw my numbers. I knew this had gone on too long, and as I had the extra motivation from my brother I was determined to do just as well and even better. Having worked out with a trainer in previous summers, I had really grown to appreciate the individualized attention and support from my trainer, Taylor Green. He has encouraged me to work harder at every exercise, take more reps, increase endurance, and lunge lower to the ground. Taylor has pushed me when I could not push myself, and I am so proud to say I am "Taylor-Made"! That support system is so unique to RobZFitness, and I credit my success to that.  During my transformation I have now lost 20 lbs of body fat, 13.5 total inches and am down from a 10 dress size to a 2/4.
The foundation that I have learned from RobZFitness and Taylor will continue to be a fixture in my daily routine as I can continue on my journey. Eating right and exercising are no longer a chore; it has become a welcoming component of my daily routine. It is hard to ignore the obvious when you can see first-hand what you can achieve at RobZFitness. My brother was my motivation and encouragement, and his results are even more impressive than my own. Take that chance today. Don't let another day pass where your weight loss is just a goal and not reality. That initial plunge is the hardest, but there is no doubt nor regret in taking that plunge for me and my health!
Ashley Ackerman
Here is a fitness travel video about things you can do in your hotel room as you travel for business or pleasure and still want to get in a good workout.  If you plan ahead to workout there should be no excuse not to get in a good workout while on the road.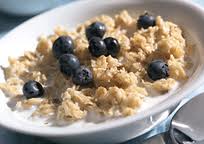 My pre-competition meal is packed with 3 powerful ingredients – complex carbohydrates, my favorite protein powder and good healthy fats that provide me with proper nutrients to perform at my best.
Servings: 1
Here's what you need…
1/2 cup whole grain oats
12 oz water
dash of salt
40 grams of high quality protein
1 teaspoon of flaxseed oil
1/2 cup of fresh blueberries
Mix the oats, water and salt together in a microwave safe bowl. Microwave on high for 2 to 4 minutes.
Stir in protein, flaxseed oil and blueberries.
Nutritional Analysis:
One serving equals: 333 calories, 5g fat, 32g carbs, and 40g protein.
"Lost 30lbs Body Fat, Dress Size 18 to 12,
Over 20+ Inches"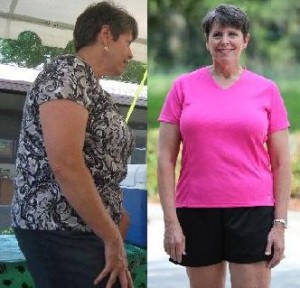 This past April 18th I made a decision that has had a profound effect on my life.  That's the day I walked through the door of RobZFitness for a consultation. I knew I was at an unhealthy weight but never thought that at age 52 my body fat would be at 38%. I had stopped taking care of myself and I discovered that 90% of the women my age were in better shape than I was.  The numbers were scary and certainly got my attention.  I joined that very day.
It's funny how you perceive yourself.  Although I knew I had gained weight and was wearing a size 18, in my mind I was still a size 10.  It wasn't until I saw a picture of myself at my daughter's graduation party that I knew the blinders had to come off.  I didn't recognize that overweight person and I certainly didn't like what I had let myself become.  I spent the next 8 months trying to take the weight off myself.  I tried to eat healthier and exercise but I just never could maintain anything over 2 weeks.  I was very discouraged until I remembered about a friend who had lost over 100 pounds at Rob's.  I began to believe if he could do it, then I could too. That thought is what motivated me to take that very first step.
I started the day after my consultation and I am now at the beginning of my 4th month.  I love the results and I feel like a new person.  At the end of 3 months I had lost 30 pounds of fat weight and my body fat was down to 27%. I also discovered that only 34% of the women my age were in better shape. What a change from my first day!  My waist has decreased by 10 inches and I have lost an overall total of over 20 inches. My husband loves my new look! My daughter has been motivated by my success and has just completed her first month with a lot of success of her own.  I couldn't have made such good progress without the personal trainers.  Taylor and Sam have been awesome.  They challenge and motivate me, knowing when to push and everyone has a great sense of humor.  It is obvious everyone at RobZFitness cares about you and your success.
My journey isn't finished yet.  I do know that fitness and healthy eating have become a part of my life again and I can't see ever going back. I love working out and eating healthy.  Don't ever think you can't do this because if I can, anyone can! All you have to do is take the first step.
Jackie Sizemore
Savory Broccoli Rabe
Here's a delicious way to dress up broccoli rabe. Broccoli rabe is a non-heading type of broccoli with long thin leafy stalks that's topped with small florets. It's packed with vitamins A, C and K in addition to potassium, iron and calcium. It also contains phytochemicals that fight cancer and improve your overall health.
Servings: 6
Here's what you need:
3 Tablespoons pine nuts, toasted
2 bunches broccoli rabe, stems trimmed
1 teaspoon olive oil
3 garlic cloves, minced
1/4 cup kalamata olives, halved
dash of freshly ground sea salt
Place a steamer basket over a 3 quart pot, filled with water up to the bottom of the basket. Bring the water to a boil, add the broccoli, cover and steam for 3 minutes. Immediately drop the broccoli into a bowl of ice water. After a few minutes drain the broccoli and set aside.
In a large skillet warm the olive oil over medium heat. Add the garlic and saute until golden. Add the broccoli, olives and salt. Saute for another 5 minutes until tender. Remove from heat, place in serving dish, sprinkle with pine nuts and toss with lemon juice.
Nutritional Analysis: One serving equals: 58 calories, 4g fat, 10g carbohydrate, 7g fiber, and 2.5g protein.
Size 8 to 2, Lost 30 lbs, 16.5% Body Fat, 5.5" in Waist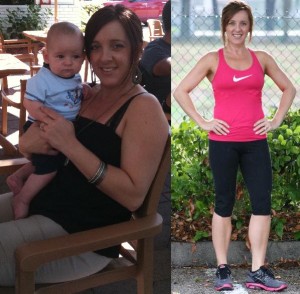 I was very active growing up.  Out of all my siblings (there are 5 of us), I was known as the "athletic" one.  I ran track, cross country, played volleyball, and was a cheerleader.  In high school, even though my parents owned a bakery and I ate whatever I wanted, being so active, I could stay in pretty good shape.  Off to college I went, and like most, I gained the "freshman fifteen" …but no worries, I started to run and watched what I ate a little and the weight came right off.  Of course, I was always warned, "Wait until your 30's, your body will change and it won't be as easy."  But I was like, " I got this."  So 30 came along and I had my son.   Losing the baby weight wasn't too bad but I could still not get back to pre-baby, pre-30 weight.   I got to a point where I thought, "well,  this is as good as it's going to get."  Then over the last couple years, after having my gall bladder removed, things really changed.  I was gaining weight while I had made no changes so I started to panic.  I really took on running seriously and thought that was going to be the answer.  That didn't really work and so I thought if I coupled that with Weight Watchers, for sure, I would be golden!  However, for all the effort that I was putting into it, I wasn't getting nearly the results that I wanted or knew I could achieve.  I was very frustrated that I could not do this on my own.  For those that know me, that is a very hard pill for me to swallow.  I am not one that likes to ask for help.  I quickly realized that the rules of the game had changed and I had no idea how to play anymore.  I needed help, hence my call to Rob at RobZFitness.  That was one of the best decisions of my life!
My experience at RobZFitness has been an amazing one.  I started at 153.5 pounds and a size 8.  After 3 months, I am down 16.5% body fat and now down to a weight of 123.5 and a size 2.  I am not only stronger physically but most important, emotionally…just ask my husband Chuck  Oh, and it doesn't hurt that I have my high school reunion this year.  The knowledge and support offered by Rob and his staff is priceless.  I had the pleasure of having sessions with Rob (Master at his craft), Sam (Don't let that sweet face fool you), and Taylor (Trainiac extraordinaire).  All of which are truly in the right line of business.  However, I mainly trained with Taylor and I owe a lot of my success to him.  He knows what he is doing, makes the training experience so much fun and truly takes the "personal" in personal training seriously.  But most of all, I love that from day 1, I never felt like he was training me like a "girl".  I wanted to be pushed beyond my limits and that is exactly what I received there.
So my advice is don't wait to call RobZ as a last resort…why waste any more time?  And to all those that think your body can never be the same as it was when you were younger, you are absolutely right….it can be better!!  I have not only been "Taylor Made" but I am now a "Zeliever" as well!
Veronica Perkins

Jennifer Shah Lost 15 lbs, 6.7% Body fat and lost 2.5 inches her waistline during her first month.
.
.
.
.
.
.
.
.
.
.
.
.
.
.
.
.
.
.
.
.
.
.
.
.
.
.
.
.
.
.
.
.
..
.
.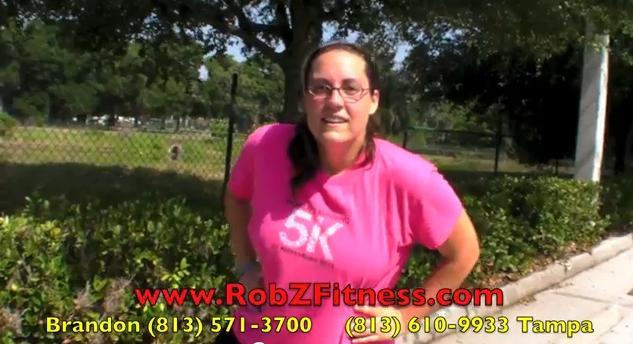 .
.
.
.
.
.
..
.
.
.
.
.
.
.
.
.
.
.
.
.
.
.
.
.
.
.
.
.
"Lost 10% body fat, 20lbs, Size 8-4"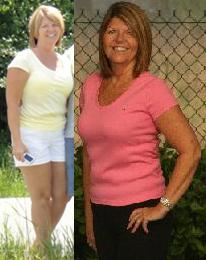 I have wanted to join RobZFitness for over 2 years. This year I made the decision – I was going for it!
I not only wanted to lose weight, as it is not about the pounds (fat weighs less then muscle).  I wanted to be in shape, build lean muscle and improve cardio.
I found when I started losing weight and gaining muscle I was losing inches fast.
RobZFitness offers an supportive eating plan, where you are never hungry. I used to skip meals now I eat more than ever. I am very impressed with his supportive eating plan & great recipes I have tried.
I have to credit a lot of my success to the compassion, encouragement & support I receive from my personal trainer Taylor Green. He puts up with my crazy phrases, says he is going to publish them, then he pushes me to the next level and next exercise.
In the first three months I trained with Taylor I have lost 10% body fat, a total of 20 lbs and I have lost 5 inches around my waist (down to a size 4). I am building lean muscle and increasing cardio.  My goal a size 2.
I like the fact that people notice how much I have lost but mainly it was my personal goal and I look and feel great. I love my new energy level. I give RobZFitness and Taylor an A+. I highly recommend them to all my friends, in fact a few have already joined after seeing my results.
I am Taylor made! Got to love it!!! Fitness at its BEST!
Patricia Tracy
"Lost 26lbs, 10.5% Body Fat, 3.5" Waist Line"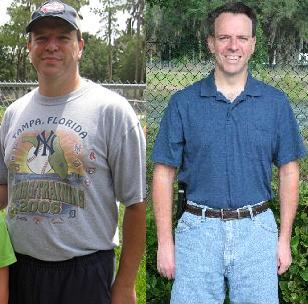 "What sports did you play in high school and college?" Rob asked me one March morning during a workout.  "Dungeons and Dragons." I replied.  This previous level of commitment to physical fitness is part of the reason I joined RobZFitness.  Allow me a moment to explain.
Flashback to December of 2010.  My sister's annual Christmas visit is in full swing, the two of us are discussing a "photo excursion" vacation over shrimp cocktail and cocktails.  We decided to visit Arches National Park in Utah and Antelope Canyon in Arizona.  We'd go on hikes, take pictures and have a grand time.  We got excited about the prospect and airline tickets were soon bought.  About this time I realized this trip would require me to carry several pounds of gear for several miles.  I also realized that, although I had lost some weight by biking the previous year, I was in no shape to carry all that gear.  I needed help.  I needed direction.  I needed something I could commit to, after all, the airline tickets were nonrefundable.  Having seen Rob's storefront, and having read a testimonial from one of his pupils at my daughters' dance studio, I thought I'd see what he had to offer.
Being 42 years old, weighing 216 pounds, and having had a lifelong aversion to gyms, it took me a couple weeks to muster the courage before I could walk through the door.  I met Taylor that day and explained my plight.  He listened to my tale, was nonjudgmental and told me they could get me ready for my hike.  When I met Rob he reiterated Taylor's confidence, they would have me hike ready in three months. I wasn't so sure.  I set up my initial consultation with Rob and discovered 56.2 pounds of my 216 came from fat and 81% of men my age were in better shape than me.  This is also when Rob start pressing me to enroll in the Fight for Air Climb for Team RobZFitness.
The Climb, as I've come to think of it, takes place at the Bank of America building in Tampa.  Participants climb 42 stories, or 914 stairs, to raise money for the American Lung Association.  I thought of it as something other people do, not me.  Mentally I dug my heels in and told myself Rob would not get me to sign up for The Climb.  Then something shifted within.  A couple weeks after the Dungeons and Dragons comment I signed up for The Climb.  I spent the next week worrying.  I worried about being able to walk the next day.  I worried about failing.
I have a new number that will hold special meaning for the rest of my life.  That number is 12.24.  It took 12.24 minutes to climb those stairs and to realize I had become one of those other people whom I thought did The Climb.  I cannot overstate how powerfully completing The Climb affected me.  A month has passed and I still look back in wonder.  If you've never participated in an event like The Climb, I strongly encourage you to train and join me on Rob's team next year.
It has been three months and this morning the scale read 195 pounds, and only 15.6% of it is fat.  I also have a new wardrobe, it seems 3.5 inches have gone missing from my waist.  I feel better, I have more energy and taking what I've learned from Rob and his crew I have a new commitment to physical fitness.  Can I interest anyone in a used Dungeons and Dragons set?
To obtain or maintain a healthy weight, you've got to burn calories. Sometimes, though, it seems that you just can't burn enough in the time you have to spend exercising. Wish you could make better use of the time you have working out to burn all the calories you can? No problem. With these tips, you'll burn more calories than ever!
Hit the Water Running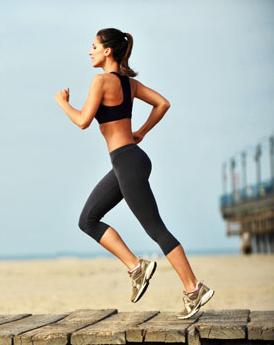 Okay, you know that water makes you weigh less, and it allows you to work out even if you have painful arthritis. But did you know that water is also one of the best ways to burn calories? Simply get in the water and jog around the shallow end. Unlike your leisurely jogs in the park, a run in the water provides extra resistance that makes it much harder to run with ease. The end result? Maximum calorie loss without all the sweating!
Go to the Beach
As with water running, taking a jog or run on the beach forces your body to work harder than if you were on a treadmill or sidewalk. The shifting ground under your feet also helps strengthen your core. So you burn more calories and build more muscle, all while enjoying the beautiful beach.
Enter the Racquetball Court
How many exercises do you know of that can burn as many as 400 calories in half an hour? Yes, an intense game of racquetball can indeed get rid of that many calories. Full of sprints, direction changing, and an occasional volley that seems to last forever, racquetball is your best bet for small-court calorie burning.
Hop on the Bike
Want to burn as many calories as racquetball without having to stand up? Then it's time to climb on a bicycle. Whether you go for a ride in the great outdoors or go with a stationary bike, a hard ride can reap the same calorie-burning benefits as racquetball. If you really push it, you can even burn more calories than your racquetball-loving friends.
Get Started Early
Wish there was a way to burn calories all day long? There is. All you have to do is squeeze your routine in before heading off to work. Sound impossible? Do a quick evaluation of your routine. What keeps you from early exercise? If it's too hard to wake up early, turn off the television an hour earlier and go to bed so you can wake up earlier. Don't have someone to watch the kids in the morning? Do a light workout in your living room in the morning and get to the gym in the afternoon. Even a small workout will get your heart pumping and help you burn calories throughout your day.
Always Start Warm
No matter what you plan to do in the gym, you'll work harder and longer after a brief warm up. So instead of starting out with dumbbells in your hands, hop on a treadmill or stationary bike to get the sweat flowing. After a brief jog or bike ride, your heart will be working well, and your muscles will be warm and full of blood, ready to take on whatever you throw its way.
Do the Little Things
Big burning doesn't always come in big packages. During your daily routine, you can take little steps that add up to burned calories. Don't take the closest parking place, take the stairs, walk to your coworker's office instead of calling him or her, and play air drums or air guitar to your favorite songs. Along with the other exercise-centric steps, these will give you even more calorie-burning power on a daily basis.
Month Three – Joe Alvarez (Brandon's Biggest Loser Contestant) has lost 38 pounds now during his first 3 months training at RobZFitness. Joe has lost at total of 10% body 5″ in his chest and 7″ in his waist.
Month One – Joe Alvarez has lost 19 pounds during his first month training at RobZFitness. Joe has lost 4% body and tells you more about his progress in his first month testimonial.
.
.
.
.
.
.
.
.
.
.
.
.
.
.
.
.
.
.
.
.
.
.
.
.
.
.
.
.
.
.
.
.
.
.
.
.
Green beans are low in calories and packed with vitamins and healthy fiber. This dish comes together quickly and the flavors are deliciously tangy.
Servings: 4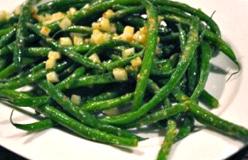 Here's what you need:
16oz fresh green beans
2 teaspoons olive oil
1 Tablespoon dijon mustard
1 teaspoons vinegar
2 Tablespoons diced yellow onion
dash of salt and pepper
1.     Steam the green beans until soft, yet still with a slight crunch.
2.     In a medium bowl whisk together the remaining ingredients. Add the green beans and toss together.
3.     Transfer beans to serving dish and enjoy.
Nutritional Analysis: One serving equals: 38 calories, 2g fat, 3g carbs, and 2g protein.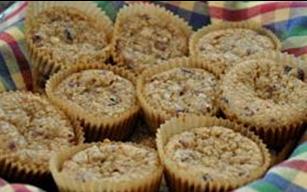 Here is a muffin that is truly packed with fiber. Whole wheat flour and wholesome cooked quinoa combine with almonds and cranberries for a moist and delicious treat. Cooked quinoa can be used in place of some of the flour in almost any recipe to increase protein and fiber.  Servings: 36
Here's what you need:
1 cup unsweetened rice milk
1 Tablespoon ground flaxseeds
1/4 cup safflower oil
1/3 cup pure maple syrup
1/2 teaspoon vanilla extract
1/4 teaspoon almond extract
zest from 1 small lemon
1 cup whole wheat flour
1/2 cup ground almonds
1 1/2 teaspoons baking powder
1/2 teaspoon freshly ground sea salt
1/2 teaspoon freshly ground cinnamon
1/2 teaspoon ground cardamom
1 1/4 cups cooked quinoa
1/3 cup finely chopped dried cranberries
1/4 cup organic turbinado raw cane sugar
Directions:
Preheat oven to 370 degrees F. Place 12 muffins liners in muffin pan and set aside.
In a medium sized bowl combine the rice milk, flaxseed, oil, maple syrup, vanilla, almond and lemon zest.
In a separate bowl combine the flour, ground almond, baking powder, salt, cinnamon and cardamom. Mix the dry ingredients with the wet ones and fold in the cooked quinoa and chopped cranberries.
Use an ice cream scooper to fill each muffin liner 3/4 full. Sprinkle the turbinado raw cane sugar on top of each muffin. Bake for 30 minutes or until golden.
Nutritional Analysis: One serving equals: 55 calories, 2.5g fat, 8g carbohydrate, 1g fiber, and 1g protein.
A faster metabolism can…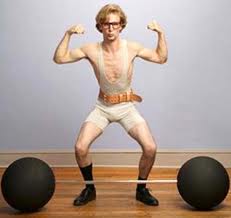 There's a lot of talk about metabolism, and it seems that all the skinny folks have a large amount of it. But what exactly is metabolism, why is it important to your body, and what can you do to increase your metabolism? You're about to find out!
What Is Metabolism?
Inside your body, a complex process is going on that involves hormones, enzymes, and food. Known as metabolism, this process is responsible for your body's ability to take food and turn it into energy. Additionally, your metabolism determines if you take that energy and burn it off with ease or if it sits around on your body and goes nowhere fast.
Though you probably wish your metabolism was sky high (everyone wants that sleek body – right?), there are a number of factors you can't change that determine the level of your metabolism. These include age, sex, and your genes. That's right – being over 40 decreases your metabolism, as does being a woman or having a family history of slow metabolism.
Why Is It Important?
Ever wondered why the first few pounds of weight loss come so easily for some people? It's because your body has to work a little harder when you're overweight. So when you make a small lifestyle change, your high metabolism does the rest, helping shed pounds with ease. Unfortunately, keeping a high metabolism isn't after you've lost the initial few pounds. But if you want to lose weight and keep it off, you'll need to have your metabolism working for you.
How Can I Boost It?
While there are a handful of factors that limit your ability to increase or decrease your metabolism, you can take your low metabolism by the horns and give it a boost with the right steps. Since you know that muscle burns more calories than fat, you probably already guessed the first step to speeding up your slow metabolism.
Get more muscles. A little flab here and there won't make a huge difference, but muscle burns energy faster than flab. So if you want the highest possible metabolism, you'll need to increase your muscle mass. Do this by exercising on a regular basis (three days a week at the least), and be sure to mix in plenty of weight lifting with your running, bicycling, and swimming. If you're over 40 years of age, you may need some extra time in the gym, as you also have to fight your metabolism's desire to slow down regardless of your routine.
Get five meals. Eating three times a day may be how you did things growing up, but unless you want to grow out, you've got to eat up more often. By substituting three large meals for five or more small meals throughout the day, you give your body confidence that there will be plenty of food coming later. This confidence allows your body to burn off more calories all day long.
Get good foods Eating five or six times a day will have the greatest impact on your metabolism if you're filling up on the right stuff. That means tossing the extra slice of cake in the trash and going for a handful of carrots instead. Or grab some oatmeal for a fill up that will provide a slow-burning boost to your metabolic low.