"Lost 20lbs BF, Dress Size 10/12 to 5/6"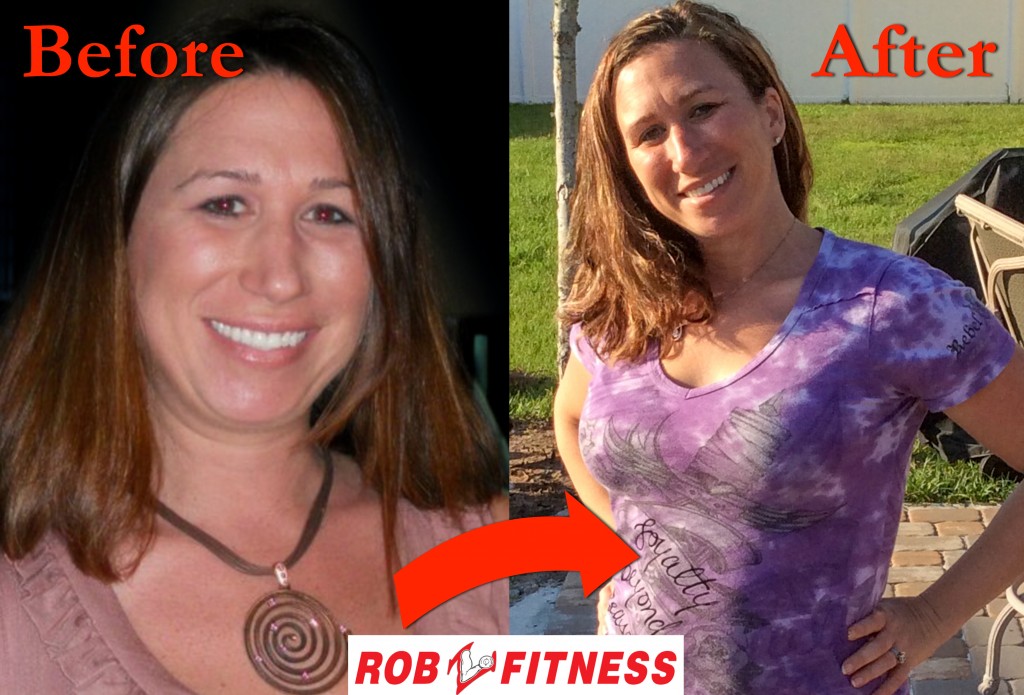 It all started on a Saturday morning when my husband said "hey babe put on some comfy clothes and meet me downstairs." Here I thought we were going to take a ride somewhere or go to the grocery store. Well, we ended up at

RobZFitness

at 8am for our initial consultation. I was a bit agitated to put it mildly. What on earth was he trying to get me into. You see my husband thought this would be a great way for us to not only spend time together but get back into shape as well. All I kept thinking was I work full time and we have kids.. When on earth did you want me to fit in a workout schedule???
So here is what happened. I would work all day and then go pick up my son from preschool. I would then go home, walk the dogs, get changed and get us back in the car. I would drop him off at my parents house and then go to work out. Yeah right I could see how this would not last long….. I needed more time in a day to get this accomplished. My husband is nuts!!!
Then I started working with Sam. It felt good working out again. I had been active my entire life and played sports from the age of 8 through college. I was used to being in shape and wearing clothes that made me look and feel good. I knew I needed this I just didn't know how to make it happen. It turns out that having this structured schedule and having to be in a certain place at a certain time MADE it happen. If I had to rely on myself to get to some gym to work out on my own time I would have always found a reason that something else was more important, laundry, cleaning, spending time home with kids, etc… But this made me accountable for my time.
I started to see results within the first month. I lost over 3% body fat in Month 1.
I started slowly fitting back in clothes I hadn't worn since I had my son 3 years ago.
I started figuring out the supportive eating plan and with Sam's help we came up with even more options to make me stick to the diet. I felt myself getting stronger and slowly started feeling really good again. I felt the strength coming back in my shoulders and could see the definition back in my legs.
Fast forward to Month 3 and I couldn't believe how fast this time had actually gone.
I had figured out scheduling issues and diet issues and even though my husband and I only got to work out together on limited occasions because of his work schedule it was a success!!
Overall I lost 20lbs of body fat and almost 9 inches and over 10% body fat.
I am back down to a size 5/6 from a 10/12 and feel a lot better about the summer approaching.
 Rob also mentioned to me that when I first started I was in better shape then 17% of women my age, now I'm at 65% of women my age. We are definitely on the right path. Staying healthy should be a lot easier now that we have become accustomed to an exercise routine and eating properly. A big thank you to Sam, Taylor and Rob for getting us off the couch and back to being healthy!
Stacy Templeton
"Lost 73 lbs in 4 Months, 9″ from Waistline"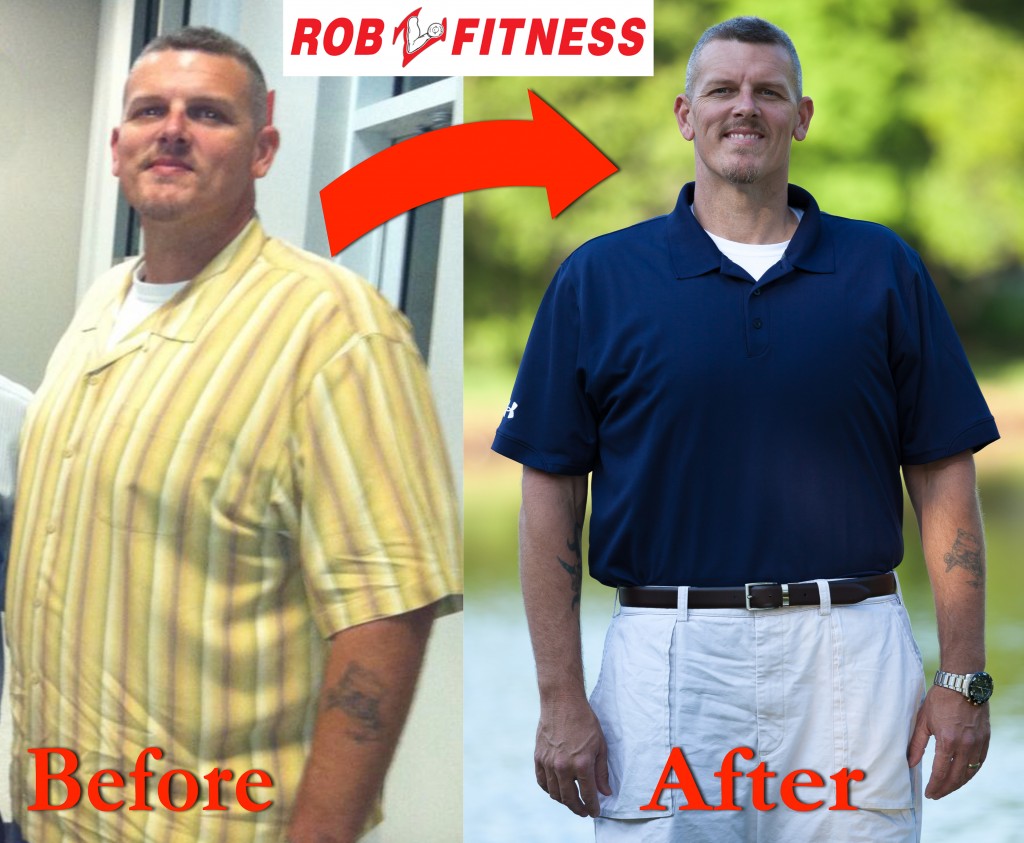 Just 4 short months ago I started on a Life altering journey. With the help of my wonderful wife Natalie (who gave me that loving push) and Rob Zulkoski from
RobZFitness
.
 I kept making excuses why I couldn't do things. My body ached, my joints were locking up, my blood pressure was rising and I wasn't doing anything to correct it.
One morning Natalie left home for an appointment. Little did I know, she had run into Rob prior and discussed her concerns about my health. This meeting has changed my life. After meeting with Rob she called me (crying and afraid I would be mad) to let me know I was signed up to train at
RobZFitness
. No need for her to be upset, because what she did was the best thing she could have ever have done for me.
My father passed away from a massive heart attack at the age of 47. At 42, I was on the fast track to the same thing. Poor eating and exercise (or lack of) habits were killing me.
I met with Rob in January to find out just how out of shape I was. The results of my evaluation were very shocking!  I weighed in at 315 lbs and I was a walking heart attack waiting to happen. Rob Zulkoski introduced me to a new way of Life. He told me that he would set me up on the right track of proper nutrition and exercise that I needed to start at. He has done way more than that! We started everything on a Monday morning 4 months ago and the results have been amazing.  To date I am now down 73 lbs on the scale, I have lost 5" in my chest, dropped 7″ in my waist, 9″ in my hips, 4.5" in my legs.
With the help of Rob I have found that it does make a huge difference when you properly eat and exercise the right way.
I have only just begun on this journey. I am looking forward to what the next months bring! I am a much different person now both physically and mentally. I could not done this without that little push from Natalie and all the things that Rob has taught me. I look forward to exercising daily. I have not gotten up one morning and dreaded going to the gym. I look forward to my three days a week workout plan at the
RobZFitness
because Rob makes this time about me. All of the trainers are positive and supportive! I believe that if I can do this, anyone can do this with the proper nutrition and exercise plan.
You can either sit around and talk about it, or get up and do something about it!  I'm choosing to do something about my health!
Challenge yourself,
you wont be disappointed with your

RESULTS
!
Thanks Rob Zulkoski! I appreciate everything you have already and continue to teach me!  Your support and knowledge have changed my life!
Thank you,
Chris Haynes
3 Month Testimonial – Lost 57lbs of Body Fat
This guy continues to impress my everyday.  If you can follow my plan you too can achieve similar results!
Click video below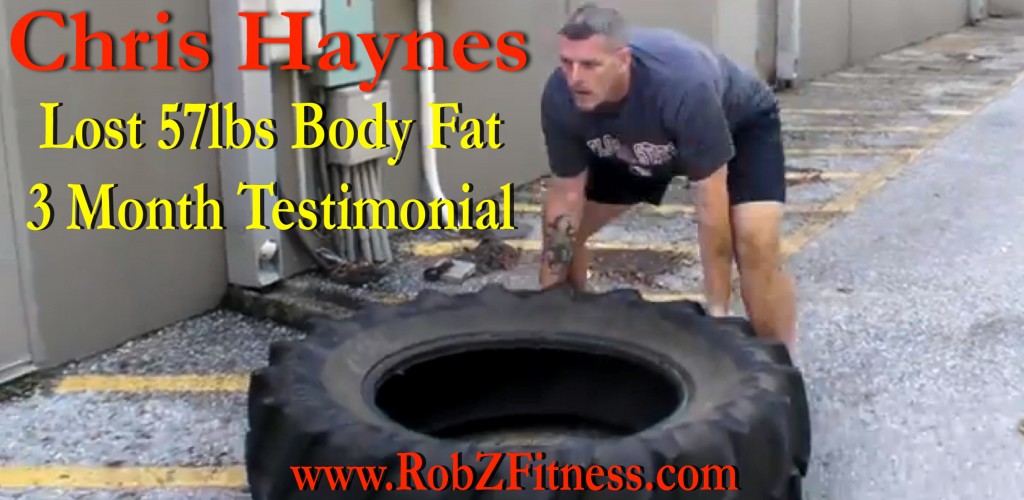 2 Month Testimonial – Lost 43lbs of Body Fat
Two Months ago I ran into Chris's wife Natalie who expressed her deep concerns for her husbands health and well being.  Chris (age 42) who buried himself into his business let himself get really out of shape over the past few years.  Without Chris's blessing she signed him up for personal training at RobZFitness and later worried how he would react to her signing him up with RobZFitness.  You see Chris's father passed away from a heart attack at the age of 47.  He needed to get into shape now. Click the video to hear how he reacted after hearing the news…
Click video to hear his story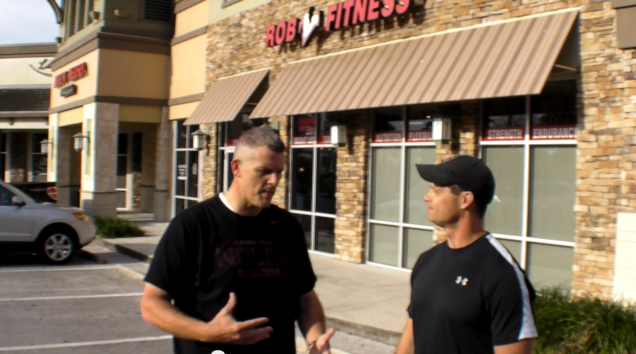 .
.
.
.
.
.
.