THE MOST IMPORTANT reason you aren't losing weight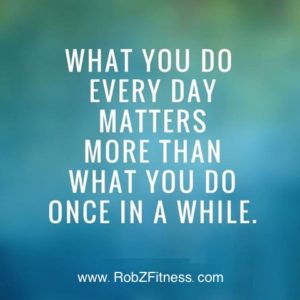 You aren't consistent.
Ouch, yes that might hurt, but you know it's true. One week you start eating healthy and exercising daily, but then by day 4 you've found a myriad of reasons to quit. A few weeks go by, a few pound creep on, and then you give it another try…for 8 days this time before you quit. And the frustrating cycle continues.
The stunning body transformation that you want will only come by changing your lifestyle as it relates to how you eat and how you exercise. Half-hearted attempts to change will only result in half-hearted results.
Fully commit yourself to the process of transforming your body. Jump in with both feet and don't look back!