SamWallace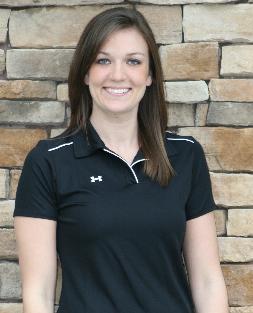 I'm originally from the small town of LaGrange, Ohio but have been living in Valrico for the past 18 years. I graduated from Durant High School in 2005 and in May I will be a proud graduate of the University of Tampa with a bachelors degree in Exercise Science, Adult Fitness. I recently became certified for personal training through ACE and I am also AFAA certified for group fitness.
Throughout high school I was very active. I was involved in cheerleading and dance and was also a competitive swimmer for 7 years.  I knew that fitness was important to me and was blessed when I realized that I could make it my career. I started teaching group fitness in 2008 at Shapes and Campo YMCA. I have taught Step, Body Sculpting, Gliding and Kickboxing. I then started personal training in 2009. I love the opportunity to work with others and experience their positive changes along with them.
I am a member of Bell Shoals Baptist church and in my free time I enjoy spending time with family and friends. Once I graduate I plan to continue to train for RobZFitness and pursue further education as a Clinical Exercise Specialist.
I have known Rob for quite a few years and am very excited to be a part of his team. I firmly believe in the program Rob has created and know it is the best, healthiest way to see results. I think that it should take work to achieve something you really want and achieving health and fitness is no exception. It does take work to achieve your goals but anyone and everyone is capable of doing so.
Sam Kicak