Tampa (Bank of America) Location
**New**
2nd Location
Tampa
(Bank of America)
On January 18, 2010 we announced the opening of our second **NEW** RobZFitnesss Personal Training Location in the heart of downtown Tampa inside the Bank of America building in Suite one.  The Plaza Fitness Center is fully equiped to take on personal training and individual/family memberships.  Affiliated with over 2500 Health Clubs Worldwide and a member of the IHRSA and IPFA Health Club Organizations.  The beautiful facility includes state of the art weight and cardio equipment, flat screen TV's, massage services, complimentary restroom amenities with lockers, and complimentary towel service.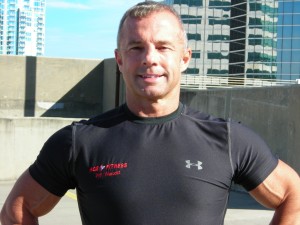 Phil Wescott, is our head trainer at the Tampa location.  He has spent his entire professional career in the fitness industry beginning in 1976, where he worked in with clubs in Long Island and New Jersey.   His career path eventually led him to Clearwater where he operated a Phase 3 Cardiac Rehabilitation program in 1986.   As a former fitness facility Owner, General Manager, Sales Manager and Personal Training Manager he has gained great insight and experience into the health and fitness business.   When first I met Rob from RobZFitness, I knew immediately that I wanted to be part of his team. Rob and I share the same passion for our profession. We have the same philosophy of providing clients with the knowledge, motivation and fitness principles to attain their personal fitness goals.  Read more about Phil                     
The center is also open to the public.
For more information about becoming a RobZFitness personal training client call (813) 610-9933.
RobZFitness
101 E. Kennedy Blvd., Suite One
Tampa, FL 33602
(813) 610-9933