Michelle Toale
"Lost 7.5% Body Fat, 10 lbs, Pant Size from 6 to 2"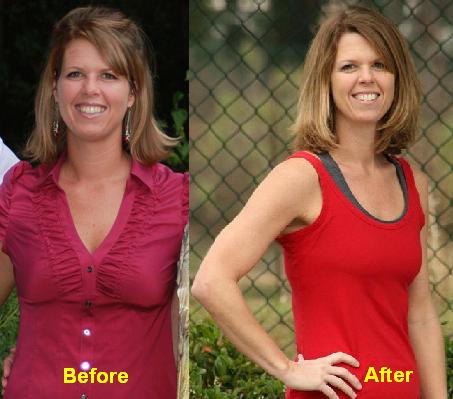 I am a teacher with 2 children and had been feeling pretty good about myself, spending the summer at the beach, being in a bathing suit, having fun with the family……. until it was time to go back to work and I couldn't button some of my pants! And the ones that did fit were uncomfortably tight. No problem, I thought, I know how to work out and eat healthy. So, I hit the gym a little harder, and watched what I ate a little better. All to no avail. Not one pound budged (the scale actually went up!) I decided enough was enough. Ten pounds may not seem like much, but it was making me miserable, not to mention uncomfortable, all day at work. My daughter even asked if I had a baby in my belly. Gotta love kids!
I decided to check out RobZFitness. I had heard good things about him. I made an appointment with Rob and told him my goals were to lose 10 pounds and fit in my pants which were size 4-6. I said I had never been smaller than that and he said "we'll see". I ended up signing right then and there. I totally changed my eating habits too – but that was what I wanted, right? Long term fitness and lifestyle change? Right, I could do it. I have a hard time sticking to what I start when it comes to personal goals, but I was determined to do this right.
Everyone at RobZFitness was so nice and easy to get along with. We would chat throughout the workouts making them fly by. They were very knowledgeable and could answer any question I threw at them. Though it took awhile to get used to the lifestyle change, it has been totally worth it. I could never have dreamed I could feel so good about myself!
Not only did I lose that 10 pounds, but I lost inches everywhere. I am not just skinny, but toned and look great. I went from needing to buy a new wardrobe in a bigger size, to needing one in a smaller size. I just bought my first pair of size 2 jeans!!
I now have the tools and knowledge I need to stay looking good and I know I can call on them at RobZFitness if I need a little advice or input.
Thank you for helping me get back into the best shape of my life!
Michelle Toale