McKenzie Morris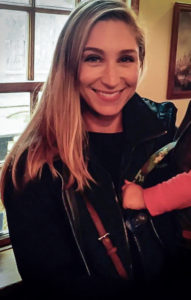 We are happy to introduce McKenzie Morris to our fitness team as a morning bootcamp instructor at RobZFitness.
Mackenzie was raised in Valrico where she graduated from Durant High School, then the University of South Florida where she cheered all four years.
She has been a personal trainer since 2011, previously teaching boot camps and training individual clients.
Previously a teacher at Newsome high school where she was the head cheer coach and sponsor for the Fellowship of Christian Athletes.
Married to Will Morris and mother to one year old boy.
They attend Access Church.
In addition to spending time with her family, Mackenzie enjoys being outdoors and traveling.